FOODS UNKNOWN: A Glimpse Into the Seoul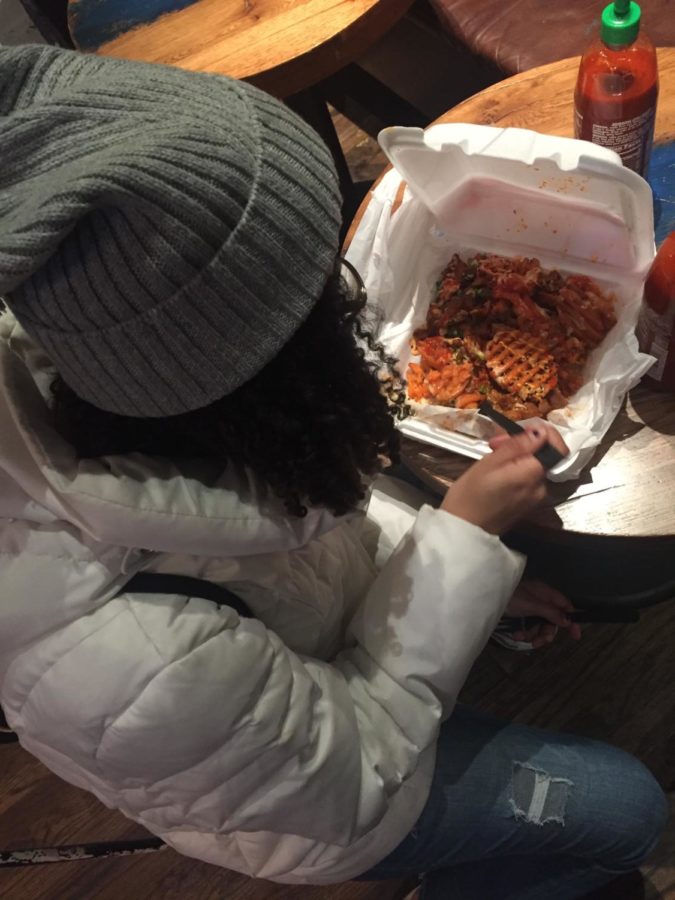 Seoul Taco is a Mexican-Korean fusion restaurant in Chicago that serves up tacos, gogi bowls, and diversity– something that drew senior Ciara Asonye to the restaurant right away. After all, a person's most memorable meal is not always because of the food.
I invited Asonye to be the first interviewee of a column about DGN student's most memorable meals in the Chicagoland area. She chose Chicago's Seoul Taco, located 738 N. Clark street, because of its culture and its unique spin on Mexican cuisine.
"I liked it because the staff is really diverse, and so is the food. It's Korean and Mexican food, and the staff that was working there when I went was all black, which was really interesting," Asonye said.
Asonye and I visited the restaurant on Nov. 24. She ordered the Gogi and Waffles for 10 dollars, which was a mixture of sweet potato waffle fries, queso cheese, kimchi, green onions, and Korean sauces. I ordered three tacos in chicken, steak and tofu, completed with a salad mix, sesame seeds and their "Seoul Sauce." After we got our food, we sat down to talk.
"I went here first with my friend, Charles. He had been there before. It was just so different than restaurants you go to in Downers Grove. The food was good, the staff was super nice and fun, and the aesthetic of the restaurant was just really fun," Asonye said.
She's right. The chicken in my taco was heavily seasoned, so it had a kick, but was not overly done. There was a lot of salad mix on top that could be excessive at times, but it made the tacos taste fresher. The orange sauce on top of the tacos, which was tangy and mixed with sesame seeds, hearkened back to the Korean cuisine for which the restaurant was named.
"Downers Grove is lacking in cultural restaurants. However, if we had more diverse restaurants, we could attract more diversity into our town. I would also appreciate it, and I know a lot of people I've talked to complain about our bland and limited options," Asonye said.
That being said, if our area does pull in more diverse restaurants, Seoul Taco would be a great place to start.
About the Contributor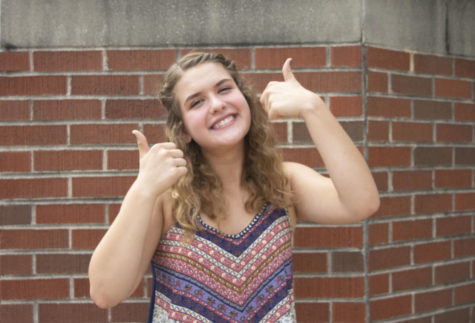 Katherine Gross, News Editor
Katherine Gross is a senior this year, and when she is not at school, she is busy trying to organize her life- which is a chaotic nightmare. She loves...