Casten to play major role in impeachment
While the Donald Trump impeachment situation is primarily on a national level and being handled in Washington, D.C., Illinois 6th District representative Sean Casten (D – IL) will play a big part in the process. 
As a member of the House Subcommittee on Oversight and Investigations under the House Committee on Financial Services, Casten and his fellow committee members have been reviewing US financial allocations to Ukraine among other financial matters.
Prior to current proceedings, Casten was one of four House Democrats in favor of launching an impeachment inquiry as early as June 20, 2019. He told the Chicago Sun-Times in an interview that he would use every tool necessary, regardless of what it means for him in the 2020 elections. 
In recent weeks, Casten has held several town halls regarding impeachment, including one at Downers Grove Village Hall Sept. 4. The meetings attracted constituents from across the 6th district and beyond, largely concerned about what would be considered the standard for impeachable offences in the future if none were proven in the current investigation.
And while he says he'll keep holding town halls if people show up, Casten is not keen on the idea of celebrating a potential impeachment, according to the Northwest Herald.
Casten does, however, stand behind House Speaker Nancy Pelosi's decision to open the inquiry in the first place.
Casten and his team also put out a brief press release Sept. 24 which outlined his ongoing concerns with Russian election interference as well as the Ukrainian situation.
"Donald Trump is so singularly focused on promoting his own fortunes – political and otherwise – that he is incapable of defending the Constitutional rights and respecting the will of the American people," Casten stated. "And I still struggle with the fact our President may have instructed others to lie for him, tried to intimidate witnesses, and conceal the truth from the American people."
Additionally, Casten warned that while it is important to not jump to conclusions, the investigation and its seriousness should not be downplayed.
"Some may excuse that type of behavior [withholding money] by an unelected individual when it occurs in Trump Tower, but the Congress and the American people cannot turn a blind eye when it comes from the President of the United States and it happens in the White House," Casten stated.
About the Writer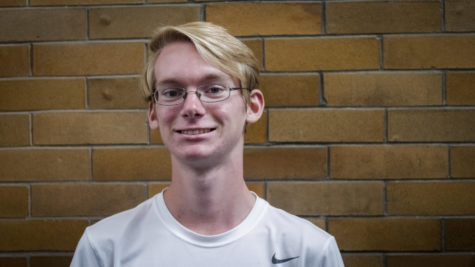 Andrew Thompson, News / Photography Editor
Andy Thompson is currently a senior and is excited to finish off his career as a high school student. He has been a distance runner for the cross country...