#Bethstrong: girls' volleyball hosts pregame ceremony fundraiser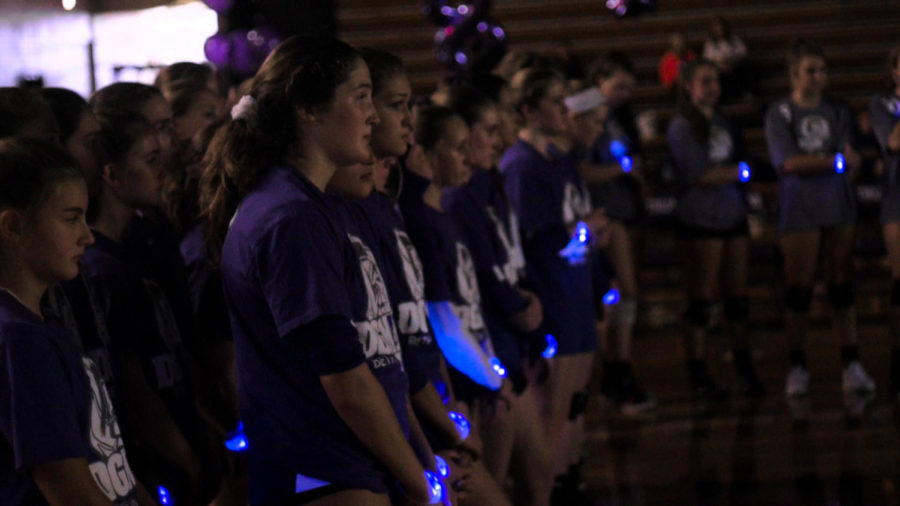 In order to honor former student and varsity volleyball player Beth Dunlap, the girls' volleyball program held a ceremony prior to the varsity game against York Oct. 15. The ceremony, called 'Beth's Bright Light', raised 6,700 dollars for The Beth Dunlap 18 Foundation through donations.
Dunlap, the setter for the varsity team that reached the state tournament last season for the first time in 30 years, was struck by an intoxicated driver Feb. 19 and passed from injuries three days later. The Beth Dunlap 18 Foundation was created in memory of  Dunlap's life in order to assist underprivileged young volleyball athletes.
"This year would have been Beth's senior season and we want to commemorate her legacy and memory," varsity volleyball head coach Mark Wasik said in a Suburban Life interview. "We thank the community for their continued support of our team, our school, and Beth's family."
Those who donated to the foundation for this event received a purple light-up wristband. The light up wristbands symbolized Dunlap's joyful spirit that brightened every room she stepped into. 
Wasik lead the ceremony with a short speech to commemorate her legacy.
"In the spirit of giving back, we celebrate Beth's kindness, friendship and love, her wicked sense of humor, her firey competitive spirit, her stubborn confident sense of self. In short, we celebrate Beth's light," Wasik said.
"This school and this gym was Beth's second home. It can't be more fitting that we gather today in this gym prior to playing a game that Beth loved."
After honoring Dunlap, Wasik cued the players and the crowd to light up their wristbands. 
The entire gym glowed purple with Beth's Bright Light.
"We think about her daily. We've been angry, confused, and profoundly sad. We realized, though, that we haven't lost her completely. We talk to her, we laugh with her and about her, and share with each other how she impacted us in her own unique way," Wasik said. "Whether we knew it in her life or her death, we know that Beth was a one-of-a-kind."
About the Contributors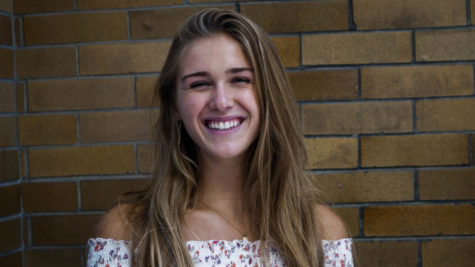 Hailey Grubich, Feature Editor
Hailey Grubich is a Feature Editor for the Omega this year. She is a current senior, and, although she is planning to major in environmental engineering...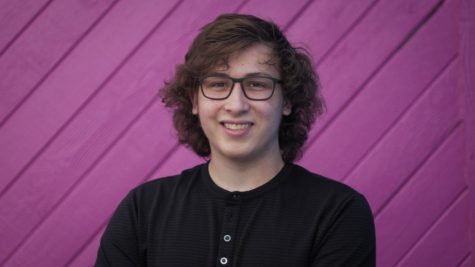 Nolen Stevens, Multimedia Editor
Beginning his second year on the Omega, senior Nolen Stevens is excited to continue documenting the world around him, especially in these unprecedented...