Downers Grove peer jury returns
The Village of Downers Grove announced that the Downers Grove Regional Peer Jury will be starting up again and will be accepting applications for jurors comprised of local high school students through Sept. 9. The Peer Jury will be an alternative court to first-time juvenile offenders and will focus on non-violent offenses.
The Peer Jury's purpose is to provide an opportunity for the juvenile offender to account for their actions to a group of closely-aged peers and attempt to restore the harm that was caused to the community.
The Peer Jury does not determine guilt or innocence. Instead, they will listen to the offender attest to why they committed the offense and will attempt to understand why they committed the crime. The jurors will then issue consequences due to their actions.
To go through the program means that a lesser price will cost rather than going through a higher court. The minimum fine for most village ordinances is $120, which does not include court costs.
In order to participate in the program, offenders must provide an admission of their guilt and have a parent's permission. While the offenders may not always reside in Downers Grove, participating municipalities send cases to be heard.
The non-violent cases that will be covered range from damage to property, underage drinking, and possession of drug paraphernalia.
The Peer Jury is made up of nine positions given out to high school student volunteers from schools such as Downers Grove North, Downers Grove South, and other private schools. No more than four jurors will be chosen from each high school. Requirements state that the person must be a Downers Grove resident and entering their junior year of high school.
Peer Jurors will sign an oath of confidentiality and are required to remove themselves from any case in which they know or could possibly know the offender.
Nearby municipalities also have a part in the program; a change from the previously established program. They include Darien, Willowbrook, Burr Ridge, Hinsdale, Oak Brook, and Clarendon Hills.
A trial period was started in January and it was used to see the effectiveness of the jury and its new program. Within the 6 months, the Peer Jury held eight hearings and an average of 3-4 cases every hearing. 
Jurors in the trial program were required to have previously participated in the Downers Grove Township Peer Jury program and it allowed the trial to use jurors with experience for the 6-months. The Village reached out to previous jurors and there were 36 jurors participating from 8 different high schools.
After failing in 2017 to receive a $130,000 state grant to help fund youth services programming, the program was suspended by the Village of Downers Grove due to budget cuts. During the 6-month trial period, start-up costs of the program were divided among the municipalities that sent cases during the trial period.
The village will track program costs, which will be divided between each participating municipality on a per case basis. Each municipality will repay the Village for some of the program costs.
About the Writer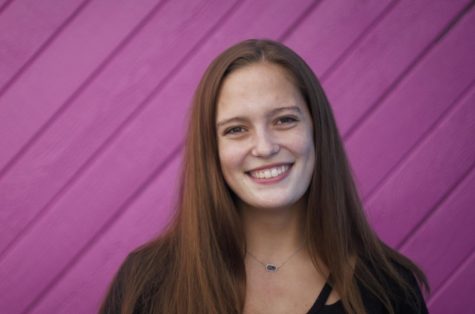 Amelia Carlson, Editor-in-Chief
For her second year on staff, Amelia is excited to take on her role as an Editor-in-Chief during her unusual senior year. Amelia is an avid swimmer and...