Athlete of the month: Gabriella Stellato
Sophomore Gabriella Stellato has been competing in gymnastics for years. She competes in every event, which includes floor, bars, beam, and vault. She also recently joined the DGN Track & Field team.
"I believe sports are a great way to encourage kids to try their best," Stellato said. "Gymnastics makes me determined to push myself everyday and to become better than I was the day before. My team is my family and the support and love I get from each person is unfathomable," Stellato said.
Stellato loves gymnastics and appreciates the opportunities and skills it's provided her with.
"Gymnastics challenges me every day and gives me life lessons I will use for the rest of my life. I'm unbelievably thankful for my team and the two seasons I've been on varsity and I can not wait for more seasons to come," Stellato said.   
Stellato went to state for beam with a score of 9.075. Linda Reynolds, Stellato's gymnastics coach, spoke on what she believes makes Stellato a cut above her competitors.
"Gabriella worked very hard this season, became more focused and driven in her sophomore year," Reynolds said.
"Gymnastics is such a difficult sport physically, but mentally, it is probably the most difficult sport to master. Gabriella put in the time to physically improve her abilities, but the key to her success was how hard she worked to improve her confidence. I was very happy for her to make it to state. She has a lot of ability, and is going to do great in the years to come," Reynolds said.
About the Writer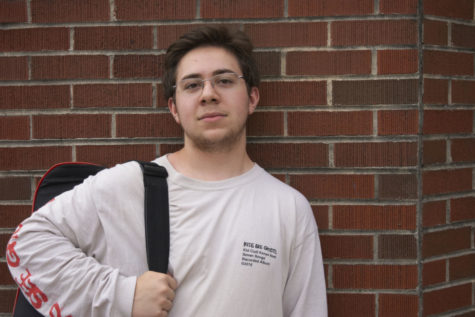 Logan Maramba, Opinion Editor
Logan Maramba is a true American bred patriot. Since he was 4 years old, he knew he wanted to serve his country. Until he turns 17, Logan hopes that in...