Athlete of the month: Nolan Woodring
Nolan Woodring is a dedicated athlete who loves to play the game. He is a goalie in ice hockey for Team Illinois, and swims for DGN. Woodring participates in sprints, 50-meter freestyle, 100-meter freestyle, 100-meter butterfly, and relays.
"A large reason I joined this year is because I had to have hip surgery for a torn labrum," Woodring said. "I wanted to stay in shape while I wasn't able to play hockey and I felt like that was the best way to do so. This was my second year on the team."
Despite this, Woodring continues to play the sports he loves.
"I love my sports because I love to compete against others. I give it all I have for those 50-100 yards and love to see when I drop time and get better,"said Woodring.
Adam Bruesch, head coach of the DGN men's swim team, has only positive things to say about Woodring.
"[Woodring] has an internal drive that makes him work hard at practice, and not just in the physical way, but mentally too. Nolan works hard, but more importantly he is improvement focused.  He asks a ton of questions, and is constantly looking to get better, no more how small the change is," Bruesch said.
DGN swim team Coach Lavon Robinson sees the same quality.
Nolan is a good swimmer, a great leader, and an incredible young man. Time and time again he leads by example in and out of the water for our more novice swimmers. His work and commitment to improve is outstanding," Robinson said.

About the Writer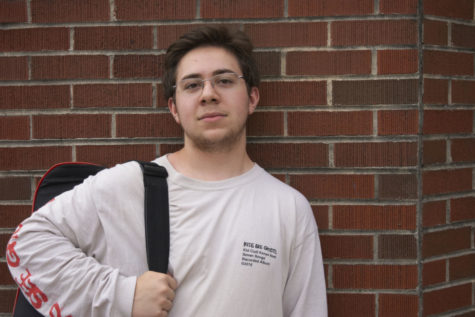 Logan Maramba, Opinion Editor
Logan Maramba is a true American bred patriot. Since he was 4 years old, he knew he wanted to serve his country. Until he turns 17, Logan hopes that in...