Northwind literary magazine introduces 3 issue format for 2018-2019 school year
Northwind is showcasing their craft early by releasing a Fall edition for the first time. Additionally, Northwind is planning on releasing three literary magazines. When a reader first opens Northwind Fall 2018, the Northwind staff greet you with a preface by the editors.
"With this edition, we wanted to bring it back to the basics. There is a lot of chaos in the world right now. Hopefully while flipping through these pages you can forget that."
The 44 pages feature DGN student's art and literature. Northwind adviser John Waite explained the decision to publish a fall issue.
"We are so excited about the amazing art and writing that students produce that we wanted to share it throughout the year, rather than just at the end of the year. Hopefully, having editions throughout the year will create more"buzz" about the magazine and encourage more people to submit material and be interested in reading it. This will also allow us to print more pages, in total, so more students will be included overall."
About the Writer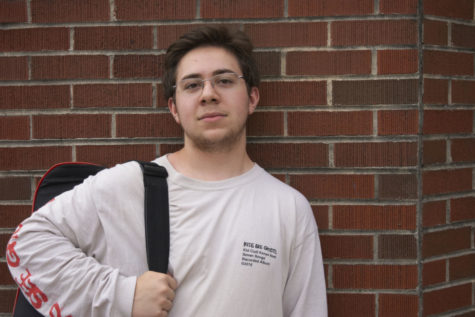 Logan Maramba, Opinion Editor
Logan Maramba is a true American bred patriot. Since he was 4 years old, he knew he wanted to serve his country. Until he turns 17, Logan hopes that in...