NASA employee speaks at DGN
DGN hosted a guest speaker from NASA come to speak to students at the school Friday Nov. 9. Ryan Prouty sees herself as just a normal kid from Wyoming. She claimed that her receiving of her first ever B, in Calculus, is why she chose to become a major in math. However, she didn't want to be a normal kid and move on from that grade.

Prouty wanted to prove to everyone and herself that she could succeed. That degree gave her the tools needed to become a mission integration and operations manager at the National Aeronautics and Space Administration, or NASA.

In her job, Prouty gets to plan and solve problems within missions involving the International Space Station. She's had the opportunity to meet everyone from United States astronauts, to Russian cosmonauts.

"That ability to see and be a part of something bigger than me just keeps [that] going every day," Prouty said. She also spoke on how passionate her coworkers are in their jobs as well.

As stressful as the job is, Prouty has a sense of diversity unmatched by her contemporaries. She cares deeply about her mission, along with the people who work with her.
About the Writer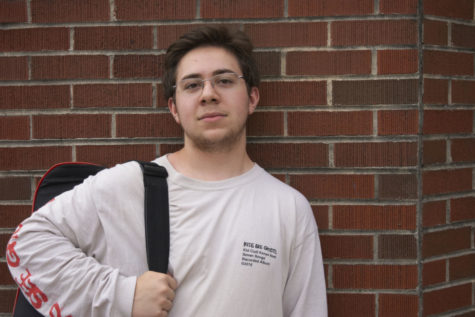 Logan Maramba, Opinion Editor
Logan Maramba is a true American bred patriot. Since he was 4 years old, he knew he wanted to serve his country. Until he turns 17, Logan hopes that in...