Athlete of the month: Gwendolyn Wolkow(9) Volleyball
Hang on for a minute...we're trying to find some more stories you might like.
Contributing to the DGN girls volleyball team number one seed ranking in their sectional, freshman Gwendolyn Wolkow is making the most out of the opportunity to start on varsity.
At the middle position, Wolkow has the ability to get hits on the volleyball that set the team up to score.
"I feel I help out a lot, playing wise I can help out by getting touches on balls and hitting the ball," Wolkow said.
Head coach Mark Wasik is confident that his decision to start Wolkow was one that will both help Wolkow and the team as a whole. The potential and experience she has was part of the motive for Wasik's decision.
"It was clear at the time of tryouts that Gwen could help us at the varsity level.  She has the ball control skills, the size, and the power to be successful as a freshman on varsity," Wasik said.
Eager for victory, Wolkow gives her full effort each game and does whatever she can to get the win.
"I'm there to help my team out and whatever I can do to help make them better and help us out together as a team will benefit us all together" Wolkow said.
About the Writer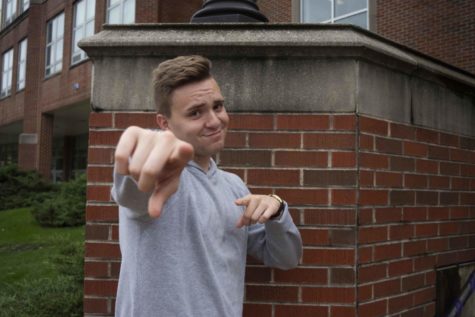 Trenton Cintron, Sports Editor
Trenton Cintron, is am a senior at DGN. Before he came to DGN, he attended Mark T. Skinner west elementary school in downtown Chicago. Now at DGN he participates...