Freshman an Sophomore XC teams dominate competition
Hang on for a minute...we're trying to find some more stories you might like.
Last fall, the boys' varsity cross country team was extremely successful. Placing first in state, first at Nike Cross regionals, and fourth at Nike Cross Nationals were just some of their accomplishments. However, the freshman and sophomore teams have been performing better than expected this year.
Head coach John Sipple has noticed that the sophomore runners have made great improvements from their freshman year.
"They are making a lot of progress, and that's not just a small handful of guys, it's almost that entire [sophomore] group that are making huge steps forward. So, you know, that progression has been really nice with that group," Sipple said.
Not only the sophomores have been improving; several freshmen within the program have also shown great potential. Sophomore Raynard Tipton has noticed several freshman who he believes really benefit the team.
"Karan [Shetty] who's a freshman, and Roy [Llewellyn]. They are both beating my time from last year and Karan is actually in the race with me most of the time. He's very fast," Tipton said.
Shetty is currently the second-fastest freshman to run for DGN since 2013 with a 3-mile personal best of 16:26, behind only Matt Moravec's 16:17 in 2015.
Shetty's teammate, sophomore Matt Rowley, believes that Shetty could become a real star in the next few years.
"He's crazy. He's probably the best freshman that's ever come through the program. He literally ran below five minutes [for a one-mile race] in middle school. Also, he's got a crazy work ethic," Rowley said.
The freshmen and sophomore runners have learned how to succeed from the best. Sophomore Niall Brennan believes that the sophomores have gained a feeling of togetherness and teamwork through friendships with members of the varsity team.
"Our seniors talk to the freshmen and the freshmen interact with the seniors. Everyone feels like they're part of the team and everyone wants to be a part of the team," Brennan said.
The freshman/sophomore team has won three invites so far this year including the Minooka invite, Lyons Township invite, and the Naperville Twilight Race. The boys' main race strategy is staying in a pack.
"It's always about the first five scores. So, if you run as a pack you get the five people in the fastest so you score easier," Tipton said.
Several of the program's top varsity runners graduated last spring, so the gaps that they left are being filled with new leaders from the freshman, sophomore, and varsity teams.
"All over our team we are starting to see more leadership because we had so many guys graduate that there's just a lot of opportunity [for new leaders]. A number of these guys are stepping up to take control of different groups and starting to find their footing in how they interact with their teammates," Sipple said.
The team will have to work hard to contend for further accomplishments at the varsity level in years to come. The physical aspect will be a big part of that transition. However, they also have to also consider the maturity aspect.
"They are definitely on a great trajectory, but there is so much that can happen between now and then. There is a lot of potential there, and it's exciting to think about those possibilities… It is fantastic to have success at the freshman/sophomore level but the varsity level is a whole other ball game," Sipple said.
About the Writers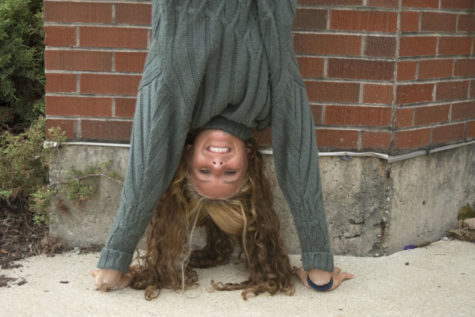 Sarah Rogoz, Editor-In-Chief
Senior Sarah Rogoz is on her second year on staff, and first year as Editor-In-Chief. As a member of the Cheerleading team as well as the Track & Field...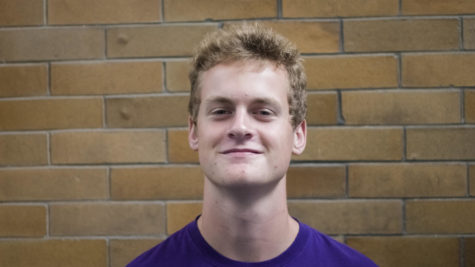 Sam Bull, Editor-in-Chief
The 2019-2020 school year marks Sam Bull's third year at high school, second year on the Omega staff, and first year as one of the Omega's Editors-in-Chief....