CoreLife Eatery offers bowl-d choices for Downers Grove
Hang on for a minute...we're trying to find some more stories you might like.


CoreLife is an inviting and visually stimulating restaurant, with a friendly staff that readily let me in to see the restaurant before its Sept. 27 opening.
Located at 1026 Ogden Avenue, CoreLife is a relatively new player in the food game. The Downers Grove location is the fourth CoreLife in Illinois. According to CoreLife's website, they were growing unhappy with how the food industry has moved from quality to convenience.
This is reflected in the menu choices CoreLife brings to the table. They provide green bowls, broth bowls, grain bowls, and "build your own" bowls. They also offer choices such as power plates and handcrafted beverages, giving extra care towards allergies. Excluding preservatives means that every ingredient used in the dishes are natural and local.
The exterior sports a white and green "CoreLife Eatery" sign. Seating is provided under a wooden awning that spans the length of the restaurant.
Inside, CoreLife has a uniquely styled eating area. An aisle on the far left side of the restaurant portrays items on the menu with blurbs on the category they fall into, and on the item itself. After walking through the aisle, customers will be standing in front of the kitchen and register. Directly behind the register is the seating area, which is decorated with orange and green accents.
With a friendly staff, inviting atmosphere, and healthy ingredients, CoreLife serves as a great addition to Downers Grove.
About the Writer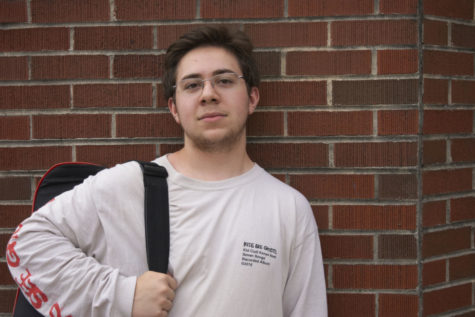 Logan Maramba, Opinion Editor
Logan Maramba is a true American bred patriot. Since he was 4 years old, he knew he wanted to serve his country. Until he turns 17, Logan hopes that in...