Athlete of the month: Drew Cassens (11)
Hang on for a minute...we're trying to find some more stories you might like.
Junior Drew Cassens has been making a name for himself in the realm of football ever since his sophomore year when he moved from the freshman football team straight to the varsity football team and was positioned as the strong safety.
"I was pretty nervous. I didn't really know what to expect however, the coaches kept emphasizing how they wanted to help me be successful and comfortable at that level, " Cassens said.
As Cassens goes into his junior year, he is starting as the varsity quarterback and as the free safety. "It's a lot of responsibility and a lot of pressure. It does wear you down, but that's something you have to understand (when in that position,)"
Part of Cassens success as the Trojans quarterback could also be contributed to his fellow teammates
"You know It takes eleven football players to win a football game. It takes eleven to pick up yards on a game. You can't really win without them, "Cassens said.
Now all we can do is wait and see how Cassens and the rest of the football team surprise us for the rest of the season "we should be pretty good this year, " said Cassens.
About the Writer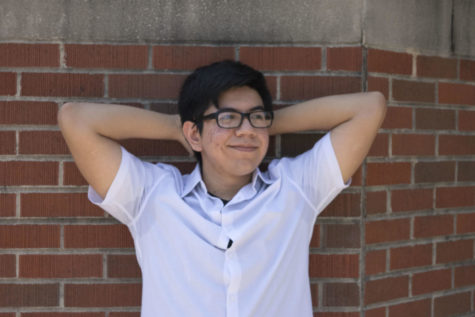 Moises Dominguez, Photography Team
This will be Moises Dominguez's second year on the Omega staff, he will be in charge of helping out his photography team throughout the school year....