Bobby Tarantino ll-Review
Hang on for a minute...we're trying to find some more stories you might like.
Maryland rapper Logic is back with his sixth mixtape, Bobby Tarantino II. Serving as a sequel to his 2016 mixtape Bobby Tarantino, it follows a very similar brag rap tone.
As with most Logic albums, he opens up the mixtape with a track that will tell you the tone of the whole album. The two main characters from popular television show Rick and Morty have a conversation during this track about how Rick wants to turn up to some mixtape Logic. Mixtape Logic tends to be less deep and emotional than Logic's albums. This mixtape is no different.
My favorite track on this album is probably 44 More. I love the idea of setting out to make a song with exactly 44 lines to end an album. This song shows off Logic's creativity and rap talent, as he has a great delivery, witty lyrics, an electric beat, and a fast flow. It might be one of the best songs Logic has ever written.
However there are a lot of negative things with this mixtape. A lot of time he contradicts his own lyrics and copies other rappers styles. I say this because every time I hear a Logic song it sounds like a watered down version of Kendrick Lamar.
That being said this Mixtape still has a lot of bouncy beats and a ton of technical ability. Overall I would say that I am a fan of this album, but it is nothing incredible and most of what is done on this album has been done before.
2.5/4
About the Writer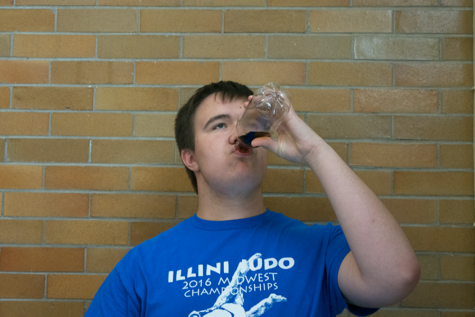 Kyle Schirle, A&E Editor
Senior Kyle Schirle enjoys going by: Kyle, Schirle, Kyle Schirle, Mr. Schirle, and that guy over there. When he is not writing for the Omega he is usually:...