FILLING POSITIONS
Low pay causes costume designers to turn away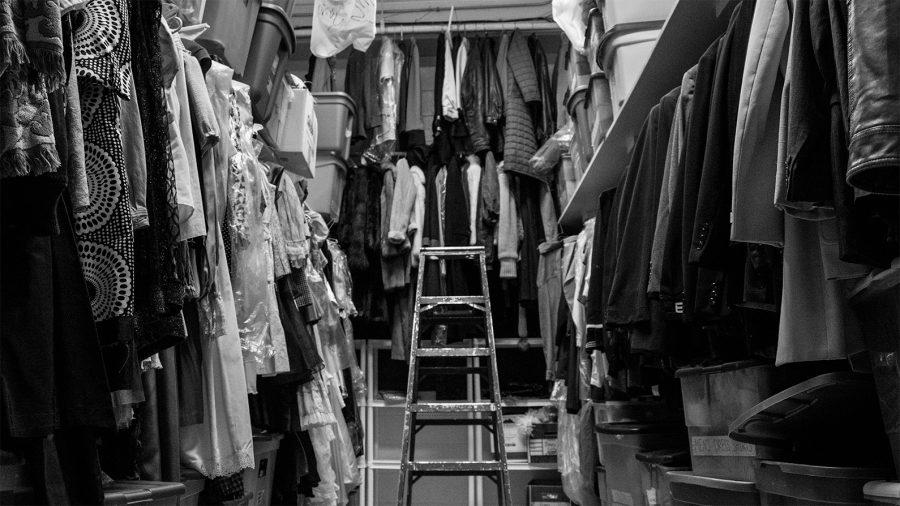 When theater sponsor Farrah Velazquez looked for someone to design costumes for the play "She Kills Monsters" this year, no one stepped up to the job. There was not a costume designer that would work on the play attire for the amount that District 99 would pay them. Due to this budget, Demetrios Pappageorge, English teacher and theater sponsor, will be designing and overseeing the construction of the costumes himself.
The district stipend for a costume designer is $1,024.04. However, low pay for costume designers is not just a District 99 issue, as the pay for costume designers is around $1,030 in most high schools.
The cast and crew work on musicals for an average of 12 weeks, while plays typically last 10 or 11 weeks. During these weeks, a costumer works for a minimum of 102 hours, making under minimum wage. In addition, most costume designers used by DGN live in Chicago and have to commute to every rehearsal.
The job of this costumer is not only to help generate ideas and make them come to life, but also to teach the students in the production how to design costumes and makeup for a play. In other words, on top of working on designs outside of their paid time, designers act as a teacher during rehearsals.
"Not going to lie, there were many times I sat at my desk and I wanted to cry because I was like, 'What am I going to do?' Because if I don't find a costumer for my show, it's going to fall on me and when am I going to have time to do this? I have a full time teaching job. I'm directing this show. I have children." Velazquez said.
Contrary to other stipends that are paid by the district, the stipend of a costumer does not increase as the time they spend at DGN or the amount of shows they help with increase.
"Designing and building costumes, and teaching students the design/build process is fun and challenging," Pappageorge said. "Obviously the creativity part is enjoyable, but there is a lot of hard work, travel, organization, hygiene, collaboration, and coordination involved."
Junior Alexa Park has been a part of the costume crew for "Hamlet" and the fall one act plays. She is now a part of the costume crew for "She Kills Monsters," which involves complex costumes and makeup. Park works with the costumers to make sure all the cast members look their part on the day of the performance.
"I feel like costumes are the frosting and cherry on top of a cake. It is not the main feature, but it highlights the show in a way that nothing else can. The costumes can visually affect the audience's interpretation of the play, and sometimes it can make or break the value of a show. If the characters of the play are fantastical or unrealistic, the costumes are what draws the audience into believing the story," Park said.
About the Contributors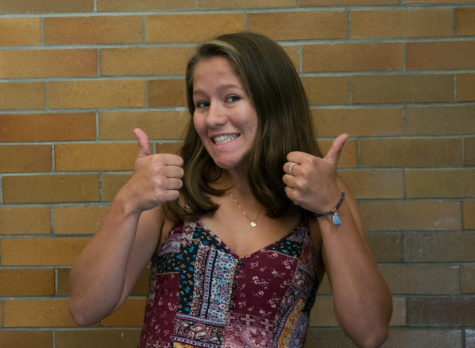 Natalie White, Editor-In-Chief
Senior Natalie White is on her third year on staff. In between naps and unnecessary food trips, she can be found in her car jamming to Beyoncé running...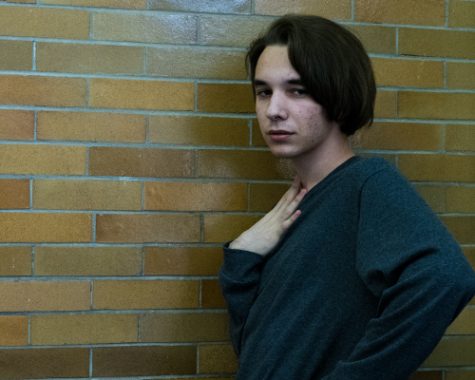 Bob Moss, Photography Editor
First year Photography Editor Bob Moss likes to do the pictures and the videos. He hopes to spread the word of Scatman John and Harambe to his followers...