"Stranger Things" Review
Hang on for a minute...we're trying to find some more stories you might like.
Eight episodes
TV-14
6.5/10
"Stranger Things" is the newest in a recent trend of Netflix television shows that come out of nowhere, produce eight to 10 bingeable episodes, then explode on social media. The show has eight episodes, all directed by either Matt and Ross Duffer (as the Duffer Brothers) or Shawn Levy.
"Stranger Things" follows the search for missing adolescent Will Byers (Noah Schnapp), conducted both by local police, and Will's friends Dustin (Gaten Mazzaro), Lucas (Caleb McLaughlin), and Mike (Finn Wolfhard). Early on, the boys encounter a strange young girl known only as Eleven (Millie Bobby Brown).
Wolfhard and Brown in particular are standouts, both giving performances full of emotion and youth, reminiscent of so many of the movies "Stranger Things" was inspired by, "E.T." and "Stand By Me" in particular.
Besides the performances of the child cast, "Stranger Things" coasts mostly on 80's nostalgia and well-written dialogue. The show skirts a thin line between homage and rehash, mostly successfully.
The Duffer Brothers, who created the show and wrote most of the episodes, understand how to use ideas and characters from classic movies (grizzled, alcoholic cop, strange beings who befriend child characters), without directly ripping off the originals.
Unfortunately, as the show progresses, many of the characters begin to feel more and more like stereotypes of the movies they were inspired by, and the story becomes more and more predictable. Ultimately, this nostalgia is where "Stranger Things" succeeds, and also where it fails.
"Stranger Things" can be found on Netflix.
About the Writer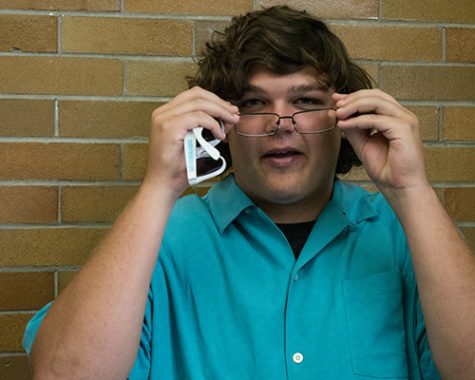 Lucas Naber, A & E and Business Editor
Lucas Naber is a second-year Business and A&E editor for the Omega. When not complaining about edits made to his articles or failing to write adequate...