Students 'Show Off' talent in upcoming musical
Held in the Clarence Johnson Auditorium on March 10-12,"The Drowsy Chaperone" will be this year's all-school musical
"The Drowsy Chaperone", directed by Greg Kolack, takes place in 1928 and is a takeoff of the old-style musical comedies of the late 1920's following the story of Robert and Janet. Broadway Star Janet retires from her career to get married to Robert. Later, Robert and Janet call off the marriage, and then a couple hours later it is back on, and three other couples join them to get married on the wings of an airplane up in the sky.
"It's just silliness. There's not a lot of  logic to it, and that's fine," Kolack said "[My favorite song is] 'Show Off'. It's fun. Janet is telling everyone she is leaving behind a life of show business to be married to Robert and stay home and have kids, but she's showing off the whole time."
Frank Piekarz, who shares the role of music director, has worked on musicals at DGN since he arrived in 1996, making this his twentieth show.
"Some of the stuff that happens onstage is really zany, and may be considered politically incorrect today. The narrator, The Man in the Chair, gets that. He's always talking about that," Piekarz said,  "I think that's what makes it cool. There's a sort of modern approach poking fun at the old-style and the old ways in a kind of up-to-date way."
"The show has a lot of moments that the audience definitely won't be expecting. There are scenes that will most likely leave the audience saying 'did they really just do/say that?'," said sophomore Lebeda who plays the role of the Drowsy Chaperone.
Tickets for the musical will be sold at the door for $7 for students and $8 for adults. Showtimes will be on Thursday March 10 and Friday March 11 at 7 p.m., and Saturday March 12 at 5 p.m.
About the Writer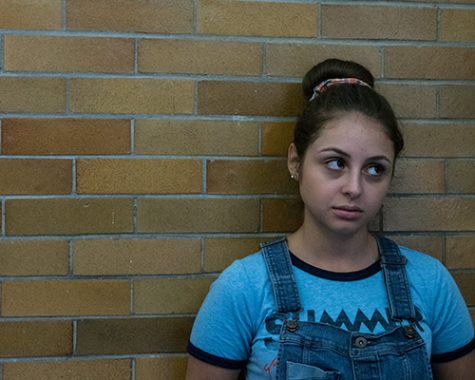 Jasmine Abdallah, In-Depth Editor
For Netflix enthusiast Jasmine Abdallah, this will be her second year on the Omega staff as the In-Depth Editor. When she's not writing, she's in bed...