Fernandez signs with Chicago Fire
January 29, 2015
Filed under Sports
Hang on for a minute...we're trying to find some more stories you might like.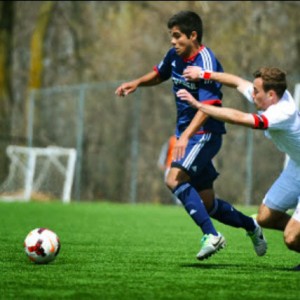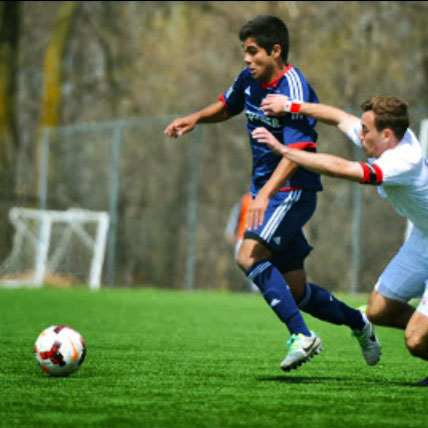 Standing at five feet eight inches and weighing 140 pounds, senior Collin Fernandez just signed a professional contract with the Chicago Fire soccer team on Aug. 28, 2014 at the age of 17.
The Fernandez family name has been associated with soccer for generations. Fernandez's grandpa played professional soccer in Peru, and his dad also played professional soccer in the U.S.
Being a part of such a soccer-oriented family, Fernandez has played soccer all of his life and has put in thousands of hours of practice.
This dedication has led to success at the club soccer level and then the U.S. national team. "It's always been my dream to be a professional soccer players and signing with my hometown club made my dreams a reality," said Fernandez.
During the 2013 spring semester Fernandez spent a semester at the U17 U.S. soccer Residency Program in Bradenton, Florida. Professional players like Landon Donavan, Freddy Adu, Jozy Altidore, and others have attended this residency program.
Fernandez has been playing with the Fire Academy teams since he was 13. The U.S. Soccer Development Academy U16 league named him Player of the Year in the 2013-2014 Season after scoring 16 goals in 25 games. Fernandez has played in tournaments all over South America and Europe, recently returning from a tournament in the Czech Republic.
Senior Trace Dimos has played Fernandez a few times in his career. "When I have played against Collin in club soccer he was always on the ball slipping through our defense and creating offensive opportunities. Collin always worked really hard on the defensive side of the ball and the offensive side," said Dimos.
Fernandez models his offensive play after Uruguayan superstar Luis Suarez who is known for his powerful shot and his technical ability on the ball.
Fernandez has recently been practicing with the professional team and has been gaining valuable experience while attempting to balance his school life with sports. He is taking classes first, seventh and eighth period, and traveling to Toyota Park to train in between.
Veteran players help Fernandez improve his game. "The guys really push me to get better. They get on me for my mistakes but they praise me for my good play," said Fernandez.
Fernandez is not eligible to play for the Fire's first team until the 2015 season because the professional season has already started. He will still play with the reserve team which plays against other reserve teams of professional teams. He will also continue to receive call ups to the U18 United States national team.
Jake Stevenson| Sports Editor