Boys' basketball 2014-15 season outlook
Hang on for a minute...we're trying to find some more stories you might like.
Best Offensive Player
There is no reason why junior guard Devin Blake shouldn't have a repeat of the season he had last year. He led the team in scoring and rebounding as a sophomore and made the West Suburban Silver All-Conference Team. With a varsity season under his belt, look for Blake to pose even more of an offensive threat than last year.
Top Playmaker
Without even playing an official game in a Trojan uniform, senior guard Jordan Kedrowski could be the best playmaker the team has. Kedrowski has excellent court vision and can find his teammates anywhere on the court. He is quite capable of running the Trojan's offense this year.
Top Clutch Player
Senior guard Myles Farley has been on varsity since his sophomore year. Farley has a knack for making big shots and creating big plays. Due to injury, he was limited to only a third of last season. With the ability to play a full season, Farley should have his best season yet.
Best Defensive Player
Senior forward Jack Fallbacher is the definition of lock-down defense. Fallbacher is a defensive specialist who can come into games and shut down opposing team's best players. His physicality and toughness will be valuable to the Trojans this year.
Best New Addition
With potential to be inserted into the starting lineup immediately Kedrowski is a great addition to the squad because of his playmaking ability. He was one of the best players for Neuqua Valley last season. Kedrowski has colleges interested in him because of his exceptional play.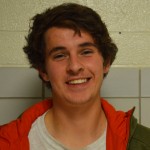 Jake Stevenson | Sports Editor
[email protected]