Catholic school culture: A look into the past experiences of students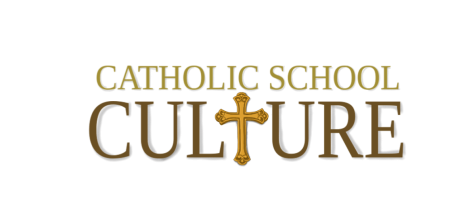 Weekly mass, plaid skirts, Sperry Topsiders, and no nail polish– a combination of things that would blow the mind of someone who has only attended public school, but are staples in the lives of elementary and middle Catholic school students. As DGN students reflect on their time in Catholic schools, prayers, hymns, and a collection of ridiculous stories with life-long friends remain engraved in their minds. With stricter rules and rituals, students and parents consider the benefits and challenges that come with the transition to public school. 
Curriculum
Senior Amanda Quealy attended St. Mary's (SMG) for Kindergarten through eighth grade. She felt as though she got a great education with in-depth geography lessons and hands-on activities. The only downside was that curriculum-wise, Quealy and her classmates were on track to attend Catholic high school following SMG, not public high school. 
"Our curriculum did not exactly align with what other schools taught. We didn't learn Math 1 in eighth grade so I had to take an extra after-school math class in order to be on track to start high school with Math 2," Quealy said. 
Downers Grove parent of eight, Anne Marie LaSota has children who have gone through both public and Catholic elementary and high schools. Now having children at DGN, LaSota sees high worth in our district's public schools. 
"We have a lot of professionally minded people in our community who care deeply about the school system, and that will always produce a stronger educational experience for the students," LaSota said. "Our school district has an incredible amount of academic resources in terms of technology, staff, and facilities. I don't think the private institutions can even compete at that level. One example is that there are far more AP classes offered at North because it has the resources to purchase the curriculums."
LaSota reminds her children how fortunate they are to have access to these supplies that public schools provide.
"I never want them to take that for granted, which is easy to do when one doesn't know anything else," LaSota said. 
Within the St. Joseph's School (SJS) community, middle school teacher Gregory Laurinaitis recognizes the belief that the education at SJS is better than that of a public school. 
"There's a comfort level from the parent perspective believing that their kids will get one-on-one concern, care, and dedication that comes from the faith side of it too," Laurinaitis said. "I think [SJS parents] believe, and I do too, that SJS will do more to get the top of a student's potential out of them. I don't know that everywhere does that."
As far as sex and puberty education went, senior Mimi Loftus, SJS graduate, remembers the lessons being brief. The parents of her grade arranged a Robert Crowne session, independent from the school.
"I remember having a skinny magazine book called 'Family Life' that talked very loosely about reproduction. Not the science behind it, because they wanted to keep instilling that God sends babies to a mother and father who are married and in love," Loftus said. "One page of family life very briefly addressed puberty but the rest of the book was stapled shut so we couldn't read the rest of it."
"
One page of family life very briefly addressed puberty but the rest of the book was stapled shut so we couldn't read the rest of it."
— Mimi Loftus, 12
Loftus also remembers a video on sexual abuse that her class watched annually. It depicted a young boy being inappropriately touched by his uncle. 
"It had a great lesson behind it and taught that sometimes even people you trust can hurt you. But looking back now while having a job, I realize sexual harassment towards females is what is instilled in a workforce," Loftus said. "[At SJS] we watched the same video every year. You could ask someone who graduated from SJS a decade ago and they would've watched the same video."
Dress Code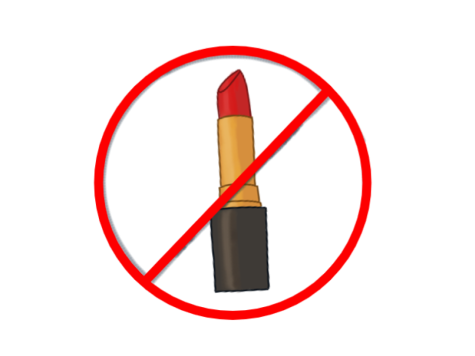 In her nine years at SJS, Loftus was often seen in her daily uniform of a plaid corduroy skirt, polo shirt, knee-high socks, and ballet flats. The SJS dress code didn't allow for makeup, nail polish, hair coloring of any kind, or non-religious jewelry. 
"I had a friend who has genetically long eyelashes. We were walking into school and a Kindergarten teacher asked her if she was wearing mascara," Loftus said. "There were teachers who would keep nail polish remover in their cabinets and if you came to school with nail polish on, you'd have to take it off."
Laurinaitis explains that the school's strict dress code is rooted in the Catholic concept of the Four Marks of the Church– "One Holy, Catholic and Apostolic"– an idea of unity within the church community. The church's belief is that when a student follows the dress code, they are making a commitment to their community. 
"Not having a uniform gets in the way of [the Four Marks of the Church] because then, say, an individual's focus is more on individualism and less on the community," Laurinaitis said. "In middle school, you start getting self-conscious.  You're made in God's image, God doesn't make mistakes. There's nothing wrong with how you look, so why do you need makeup?"
"
You're made in God's image, God doesn't make mistakes. There's nothing wrong with how you look, so why do you need makeup?"
— Gregory Laurinaitis, SJS teacher
On out-of-uniform days, SJS had a "no leggings, jeggings, or yoga pants" rule and girl students were basically limited to jeans. If it were hot out, female students were told they could wear their uniform skirt with a t-shirt or bermuda shorts that ended just above the knees. 
"On an out-of-uniform day in seventh grade, all the girls decided to wear running shorts. Nothing inappropriate, just run-of-the-mill loose running shorts that everyone wore outside of school. We all showed up to school in them, almost like a little protest," Loftus said. "That was our first time arguing that our mid-thighs aren't distracting anyone. It's something our parents watched us leave the house in. If you have such a problem with it, why?" 
"

We all showed up to school in them, almost like a little protest"

— Mimi Loftus, 12

Religion Classes
As a middle school religion teacher, Laurinaitis' philosophy is to create a comfortable learning environment for students. He aims to make lessons personal, meaningful, and to help students understand where Catholic beliefs originate from. 
"Then also applying it to [student's lives], more so than right or wrong. Your faith should be part of who you are and what you do," Laurinaitis said. 
Growing up, Loftus remembers religion classes being focused around the history of Jesus' life and Bible psalms. It wasn't until middle school that students became curious about heavier topics. 
"We would ask things in religion class like if being gay, having sex before marriage, or having an abortion is a sin. They were controversial questions and political issues that we didn't realize were as deep as they are, we were just curious about it," Loftus said. "Some teachers wouldn't dive into those topics and would shut them down, others would answer them and we could ask anything."
Laurinaitis' approach to discussing these topics involves questions and an open discussion.. 
"I like to always start with the reminder that everyone's made in God's image and to take your own opinions about others out of the equation. You need to make [students] feel comfortable about addressing sexuality openly and feel confident about asking questions and listening to responses," Laurinaitis said. 
Next, Laurinaitis shows the Catholic beliefs, the opposing side's beliefs, and the reasons behind those groups' views. He also teaches students about Tradition– things within the faith that cannot change, like the idea that Jesus is the Son of God– and the ways in which we interpret Tradition.
"The church is made up of people and by definition, people are not perfect. There are things that come about that are people-inspired and not necessarily Tradition inspired. I like to point out that modern life should be inspired by Tradition but could we get parts of it wrong? I think so," Laurinaitis said.
At SMG, Quealy remembers her class' lesson about homosexuality and abortion being more objective.
"Homosexuality was only really talked about when it was prompted by a question and we would just be told that the bible does say [gay people will] go to Hell," Quealy said. "We were also shown certain videos about abortion and the beliefs in these videos made many students, mostly girls, very uncomfortable. There were definitely some harmful lessons [in religion classes] but for the most part, it was just about the facts of [Catholic history]."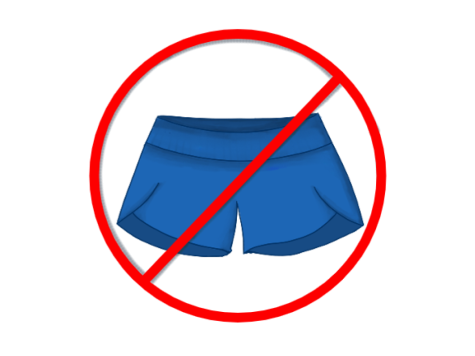 Relationships
At SJS and SMG, most students spend Kindergarten through eighth grade with the same 40 to 60 students. 
"I think a lot of us sort of felt like a family because of how much time we spent together," Quealy said. 
Despite this tight-knit community, students are not completely immune to typical childhood teasing. 
"Of course there were still some people who were mean to others or would make inappropriate jokes, especially to girls, but there wasn't really a lot of bullying or anything. As with any school, there were cliques but I think mostly everyone felt like they could talk to anyone else," Quealy said. 
While students learn to maintain long-term friendships, LaSota understands the advantages that come with being surrounded by more and different people. 
"It's important to make friends in different groups because it ultimately will give kids more confidence. I know in most settings, public and private, kids tend to stay with the same group of friends. But going out of oneself to meet and befriend new people is an important life skill. Being in the public school gave our children more opportunities like that," LaSota said. 
Loftus and Quealy both value their old friendships. Loftus' SJS class is even planning their second reunion.
"I still stay in touch and am close with a few people from SMG and I think the experience of going to a small school is very unique and special," Quealy said.