Drake X 21 Savage, Her Loss: Review
HER LOSS: Drake and 21 Savage collaboration album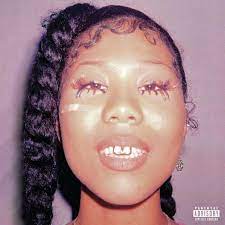 November 3, 2022 I was in my bed waiting anxiously for the album of the year to drop. At 11 pm I got a notification from my Spotify that Drake and 21 Savage, Her Loss, was out. I stayed up listening to the hour-long album. The album was way better than I expected, and my expectations were very high.
 There was a theory that this album would be amazing because Drake previously dropped an album by himself called Honestly, Nevermind. This album was okay but one song that stood out was Jimmy Cook. It hit number one on Billboard Music and was trending on Tik Tok sounds. Jimmy Cooks was featured by 21 Savage. Some say that this song was a publicity stunt and preview for Her Loss. They theorize that Drake made a bunch of mediocre music and then made the song with 21 Savage a top hit to get people excited about their collaboration album. 
There were 16 songs on Her Loss that were all outstanding, my favorite song was the tenth song in the track featured by Travis Scott. I believe that this will be the feature of the year. All of the songs were interesting, with slow starts and then a beat drop with a hype sound. One thing I didn't like was that Drake had most of the lines. I love Drake's music, however I felt that since it was an album with them both I wish I could hear 21 Savage more. It seemed to be a pattern where Drake sang the lower, more low key parts of the song and then 21 Savage would come in with an upbeat type of lyrics.
 I was so excited to see that Drake and 21 Savage posted on their Instagram that they are going on tour. I check everyday to see if the dates are posted yet. I am ready to pay any amount of money for tickets since Drake hasn't gone on tour since 2016 and I have never seen 21 Savage in person. 
Overall I thought the album was really good. I hope to see more Drake and 21 Savage singles. Although their album was number 1 on the billboards, it was only a one time type of album. I think each singer is talented in their own ways and when they come together it is never a miss but I like when they just drop singles together. I can't wait to hear more music from them and hopefully get to see them on tour!