Queen Elizabeth II died on my birthday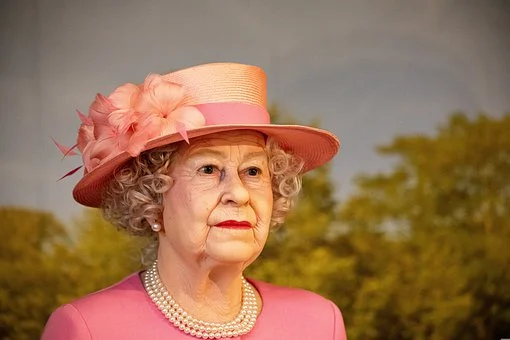 Americans have the Kardashians and the British have the royal family. As an outsider looking in, the monarchy seems just as senseless as our TV personalities. While England beats the U.S. as the 18th most progressive country in the world, one thing remains: British people love the royal family.  
Since 1969, over 75% of the English population prefer that the tradition never die. While it's imperative that we have the same respect for Queen Elizabeth as anyone after death, glorifying her empire encourages a class divide in England and ignores those who have suffered in the flaws of the family.
Michelle Obama practically sinned in a British accent after greeting Queen Elizabeth with an arm across her shoulder in 2009. Rule number one: don't touch the Queen. I just hope Obama didn't initiate the conversation with Queen Elizabeth (or make eye contact first) and properly addressed her as "Your Majesty." Many believe the royal family unifies England through tradition and a common front. However, the social power in the royal family's hands is ironic, as they represent a history of colonialism and slave trade which proved itself still underlying in the disapproval of Meghan Markle. Prince Harry and Markle were careful not to directly accuse the Queen herself of racism, however the royal family's general concern for their baby's skin tone says enough in itself. 
Queen Elizabeth's estimated net worth was $468 million. So, where are these funds coming from? It's a difficult question to answer, but it's not from impressive degrees, evoking change, or even governing a country. To put it simply, the royal family gets approximately $40 million to $100 million yearly from taxpayers through the Sovereign Grant. However they've had an affluent list of estates and assets for hundreds of years. It's not that the royals do nothing– they show their faces at important functions to give their stamp of approval– however this shouldn't come out of the resident's pockets.
A common notion we've adopted is that everyone has to be included in everything. While this isn't always true, it's an entirely different story when taxpayers finance an institution with a racist past. Honoring history is essential but within Britain, honoring history should look like rebudgeting the Sovereign Grant and only funding what is necessary.