Review: "Easy on Me" music video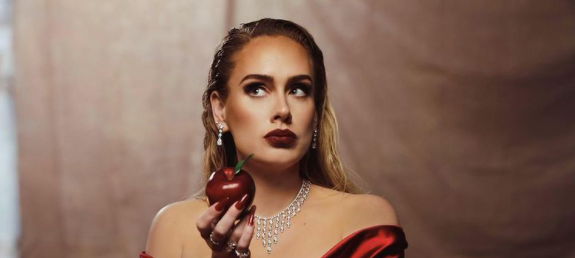 Adele is not content with her return to fame just yet. Months after releasing fourth studio album 30, the superstar has come out with a music video for "Oh My God," the second single from the album.
The song, which contains lyrical references to the public's knowledge of her dating life, is largely about exactly that, and how difficult it is to start and maintain relationships when such large numbers of people are concerned with personal affairs.
As someone who does not enjoy the song very much due to the seemingly repetitive and chaotic chorus, this is an impressive video. Directed by Sam Brown, the video uses multiple symbols to provide an insight into the lives of celebrities.
One thing that stands out about this video is that it's made to appear as though it was filmed in one continuous shot, starting slowly, leading to a hectic climax, and a fitting ending, with Adele appearing in multiple outfits throughout, including effects to give the appearance of duplicates on the screen.
The video starts with a still shot of an apple on a chair, and then pans away to her singing. This image comes back repeatedly, first with a chair turned upside down with apples around it, later with a different chair set completely on fire under a spotlight, and ending with Adele seemingly unbothered, eating an apple as she sits and minds her own business. 
Brown and Adele do a phenomenal job of using this apple and chair metaphor to show the ups and downs of celebrity dating, the stigma around dating and famous women who "date a lot", the damage media perception can cause, and possibly Adele's acceptance and carelessness about what people think of her.
Given the emotional journey Adele has taken, this video provides a valuable look into her feelings about celebrity life, and can help people understand that they will never truly understand what someone is going through.