Beloved student passed away Nov. 20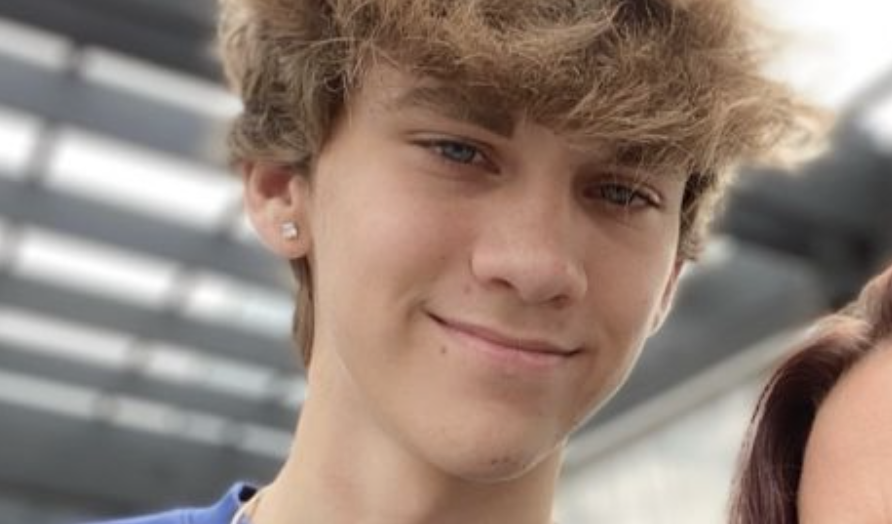 Sam Bull, Editor-in-Chief
December 3, 2020
Freshman Devin Mitchell passed away Nov. 20, according to a Nov. 22 email sent out to the student body by Principal Janice Schwarze. 
"It is with great sorrow that I share the news that one of our students, Devin Mitchell, passed away suddenly on Friday. Our thoughts are with Devin's family during this difficult time," Schwarze stated in the email. "We know that whether or not you knew Devin, this news is painful."
Mitchell's godmother Colleen Shanahan created a GoFundMe Nov. 21 and it has accumulated over $27,000 in donations from over 500 donors in the last week.
"Our sweet Devin Mitchell, unexpectedly left the world last night. Devin was a wonderful son, brother, and friend who touched the lives of everyone around him," Shanahan wrote for the donation page's description. "Devin was passionate about sports and his family. He was happiest spending quality time with the ones he loved."
Below are stories, memories, and messages from those who were close to Devin:
"He first came over when he was in third grade because he was best friends with my brother. I would watch them after school and, eventually, we started hanging out at football games and Scooby's after school. He was the sweetest little boy I had ever met. Always asking if I wanted to meet him at Starbucks before school or if I wanted to run to Jewel on the weekends. We would go downtown to hang out at Fishel and the parking garage. He always had a smile on his face; my whole family adored that kid. He would sleepover almost every Friday in eighth grade and I would get a call in the middle of the night to come down and play Xbox with them. He was one of Luke's first friends when we moved here. We all miss him and he will never be forgotten." – Maddy Delgallo (12)
"I am Devin's godmother and [Devin's mother's] friend since childhood. Devin helped anyone and everyone. He never took any money when it was offered to him. He was the sweetest, kindest, most sincere person anyone has ever met. He had the brightest smile and best laugh. He was truly an amazing person and will be missed beyond words." – Colleen Shanahan (godmother)
"Devin Mitchell was a very special person in my life. He was one of my best friends. He was funny, nice, and the most caring person I've ever met in my life. He always had the biggest smile on his face and never ever failed to make me laugh. My favorite memories of him were when me, Devin, and a bunch of our friends would come over to my house after school and he was always the life of the party. He cared very much about the people that he loved. The fact that he's gone leaves a hole in my heart. He was and will always be my person. It always makes me feel better to know that he's looking down on me. I love you, Devin. You will never ever be forgotten. Fly high angel." – Ashley Johnson (9)
"Devin and my brother, Cash, were close friends and played baseball together. He would be at my house quite a bit and was always a polite, funny, sweet kid. My family and I always loved watching him play baseball and having him over at the house. He has made a great impact on our lives, and we will miss his funny, caring, fun-loving spirit dearly. May he rest in peace." – Ella Campbell (11)
"Devin was my best friend. We went to Starbucks in the morning before school in 7th and 8th grade and hung out a couple of times during the summer. We always FaceTimed and had so much fun. I have so many memories with him I can't choose one. He was always so happy and making jokes. He was always making people laugh and smile. This is so hard for me; I talked to him every day. My message to everyone is to talk to someone if you're ever thinking about negative thoughts in your head. Someone can help you out in some little way." – Alana Lagiglio (9)
"Devin was always the kind of kid that if you were around him he'd find a way to put a smile on your face. I think that is what he was best at. He was a hard worker with a huge heart and a truly inspiring person. He will be missed." – Cash Campbell (9, Montini)
About the Writer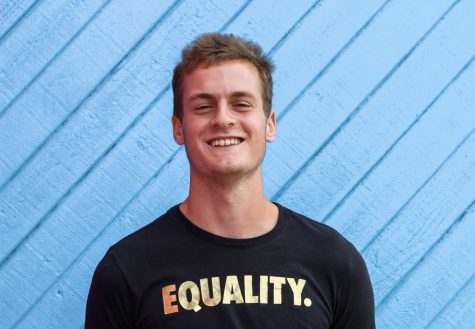 Sam Bull, Editor-in-Chief
The 2020-2021 school year will mark senior Sam Bull's third year on staff and second year as an Editor-in-Chief. Apart from the Omega, Sam is a member...