Cinotte breaks 40 feet in triple jump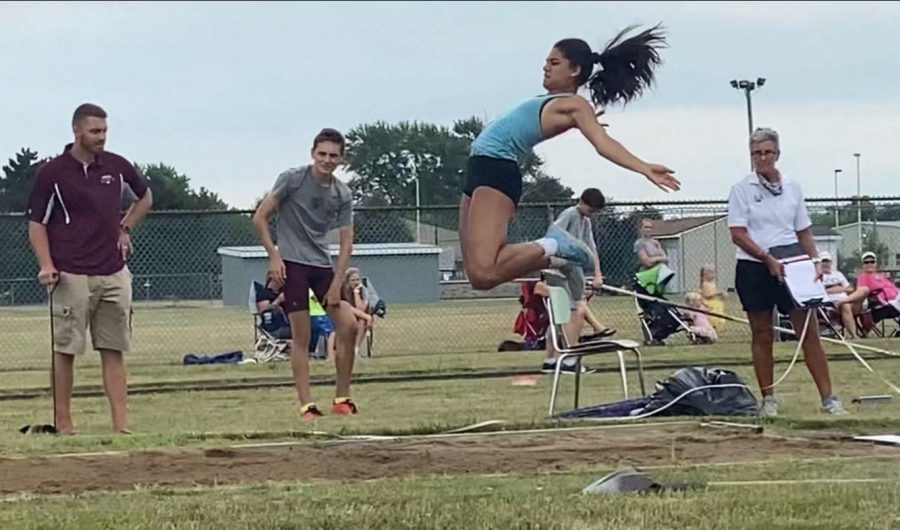 Incoming senior McKenna Cinotte beat her old personal record for triple jump by nearly two feet July 25, improving from 38' 4" to 40' 1.5". Cinotte is now a part of the '40 foot club' and is now tied for seventh in the nation. Cinotte has also received her first offer from Ball State August 1, the first date that colleges could give official offers to athletes. 
Cinotte mentioned how, due to new scoring procedures, she didn't know the length of her record-beating jump right away. 
"Going into the meet I was feeling very confident. I jumped 40 feet on my first jump and now they say the length of your jump in meters which is pretty new. I don't know meters that well compared to feet" Cinotte said. "They didn't convert it for me so I wasn't really sure what I jumped until someone told me after my second or third jump. I was very surprised and happy with it. I couldn't believe it."
Cinotte has trained with two coaches who help her improve on her strength and her ability to get better during the break. 
One of the coaches, Aaron Reed, has seen potential in Cinotte since the first day she has started training with him.   
"I was not surprised by McKenna's 40 foot jump at all. When she came to me, I told her that she had 40 foot jumps coming very soon" Reed said. "Her jumping mechanics, balance, and tempo were all very good and it just took some strength training, power, and fine tuning on her phases to get her over 40 feet."
Cinotte has not wasted any time, training for track 4-6 days a week with Glenn Messmer improving on skills and maintaining strength.
"I knew she had the speed, so we did a lot to work on her strength, coordination and rhythm this summer and it looks like it helped" Messmer said. "The training that we do isn't flashy. It's variations of basic fundamental movements and just constantly trying to get a little bit better everyday." 
The meet was held at St. Rita High School in Chicago and had certain precautions taken because of COVID-19. Cinotte noted how the new restrictions built up an unusual atmosphere. 
"It was a very weird atmosphere compared to meets during the season. They were very restricted with stuff during this COVID-19 time so I didn't really have a coach there" Cinotte said. "It was kind of all over the place and everyone had masks on, and no one could really be by you."
Without a season, Cinotte has used Twitter and Milesplit to find meets to participate in.  Cinotte mentioned how she has gotten the chance to work on certain aspects of training during quarantine that she wouldn't have been able to during the season.
"I think quarantine has helped me with focusing on things like my mentality going into meets and staying positive in certain ways. Even like being more technical to get ready for those big time meets" Cinotte said. "Quarantine and not being able to compete was just more disappointing but had definitely given me more time to focus on track."
About the Contributor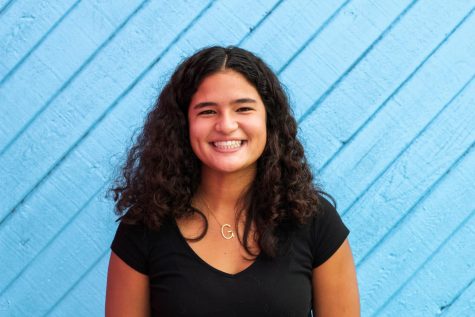 Gretchen Lucina, A&E Editor
Junior Gretchen Lucina is one of the A&E Editors for her first year on the Omega Staff. She spends most of her time at DGN being involved in dive,...