High schoolers edge toward adulthood financially
Teenagers are in a strange sort of gray area between a child and an adult. We've transitioned between being completely dependent on our parents to only partially, and emblematic of that transition is the sources and outlets of our spending money. 
As children, the source of everything money-related was our parents or guardians, and in a few short years many of us will be paying for almost everything ourselves. The majority of us are somewhere in between the two now, and everyone's situation when going to the mall with friends or picking up food after school is largely a unique one.
According to an Omega poll that surveyed 292 DGN students, 70.4% of students have a part time job that contributes to their savings, followed by 60.1% citing savings from holidays and 54% having some form of allowance. 
Having a part-time job has its benefits and drawbacks. One of the most important ones is the loss of a lot of valuable free time, which can detract from both homework and social life.
Eric Jacobsen is among the students with a part time job. Over the week of Thanksgiving break, Jacobsen worked "about 30 hours."
"I barely have enough time for a job anyways, but I needed money, so I took it. Even though I can't do homework and have a job at the same time," Jacobsen said.
Jennifer May is a student at DGN and works an average of 22 hours per week. She has seen work impact her academic and social life. "Our boss lets us use down time to work on any school work we need to have done, although some things are too hard to get done at work so things like projects I cannot do," May said.
Despite the difficulties, having a job before moving into adulthood offers many opportunities to gain maturity and experience. "It gives people a necessary skill we need. It also shows our future employers that we can hold jobs and do other things," May said.
However, the conflict between work and school remains an issue. "I think homework should be lessened in overall classes so they can make room for the actual real world. Working is part of the actual real world," Jacobsen said. 
Students have varying levels of self-reliance, particularly in terms of what they are responsible for providing for themselves. Most students (91.7%) regularly spend money on food, but less than half (43.6%) do the same for clothing.
"I think they should pay for things they want, and as they get older and learn how to drive they can get a job and make some money," Senior Abigail Kuzkowski said.
In terms of the more responsible ways of spending money, almost all (94.3%) of respondents with driver's licenses pay for some or all of their gas. 26.2% did the same for insurance, along with 42.7% and 27.9% with repairs and the car, respectively. 
These expenditures are expected of all adults who have cars, but many teens aren't responsible for them until they move out, or until they have their own car well into adulthood. 
"Students are relatively self-sufficient, when they start learning to drive it's about time they start to become their own thing," Kuczkowski said.
Preparing for adulthood is expected of teenagers through studying to get into college and gaining independence over the years, but financially, many teens take it upon themselves to save up before leaving the nest. Only 8.7% of respondents reported having under $50 in savings, and almost half (46.5%) claiming to over a thousand. 
All of these factors and necessary expenditures greatly affect how much someone can spend freely. 68% of students say that they feel they have enough spending money, and conversely 32% say the opposite. 
Those statistics are always subject to change, particularly once almost a quarter of our students leave to go off to college next fall and are thrown out of the nest, in most cases for good. The lifelong struggle for independence ends, and semi-self sufficient teenagers are forced to make the real leap to adulthood.
About the Writer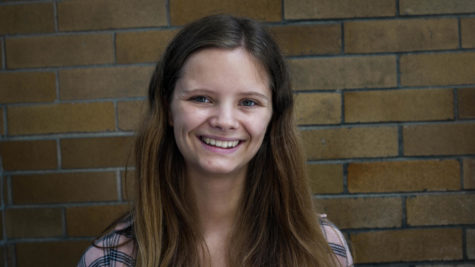 Mary Petersen, In-Depth Editor
Mary Petersen is a senior at DGN who loves reading, writing, and foreign language. She spends much of her time working at Culver's, and when she's...