Council splits on zoning of marijuana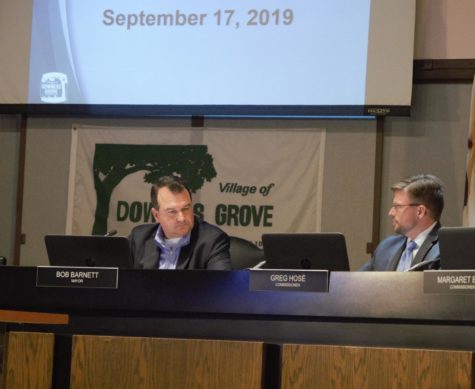 Emotions were running high at the Sept. 17 meeting of the Downers Grove Village Council; so high, in fact, that Mayor Bob Barnett adjourned the meeting early as he felt the council was not in the right state to make more important decisions.
The surprise decision came after nearly an hour of debate between village commissioners and a few citizens over village ordinance ORD 2019-8320 came up inconclusive.
The ordinance moves to prohibit the zoning of recreational-use marijuana businesses within the village and states that "the operation of adult use cannabis businesses may present adverse impacts upon the health, safety, and welfare of the residents, and additional costs, burdens, and impacts upon law enforcement and regulatory operations."
An Aug. 29 memorandum by Downers Grove police chief Shanon Gillette acknowledges that recreational use of marijuana by those at or above 21 years old will be legal in Illinois as of January 1, 2020, but the council is hesitant to allow dispensaries or growing facilities within its boundaries.
As of the meeting's end, commissioners Greg Hose and Leslie Sadowski-Fugitt were against the ordinance while commissioners Marge Earl, Nicole Walus, Cavanaugh L. Gray, and Rich Kulovany are in support of it.
Kulovany will likely be a key vote when the council reviews the ordinance again because in the weeks leading up to the initial public reading, he changed his mind and became a supporter after seeing several threatening emails from those against it.
"It's kind of funny to me that all of the people who asked us to vote in [the ordinance], not a single one threatened us," Kulovany said. "Before, when I was in favor of this [allowing dispensaries/growing facilities] I was being accused of having a closed mind; well, I changed my mind after reading more and researching, and was chastised for this."
After these comments Mayor Barnett encouraged Kulovany and all the commissioners to be "open to receiving input, pleasant and not so pleasant" as he closed out the meeting.
And while Barnett did not offer his opinion on the ordinance, he did say it is set to be reviewed again at a meeting on Oct. 8.
Additionally, the council is expected to hear the official first reasding of an amendment based on the ordinance sometine in November, before approving it by year's end.
About the Writer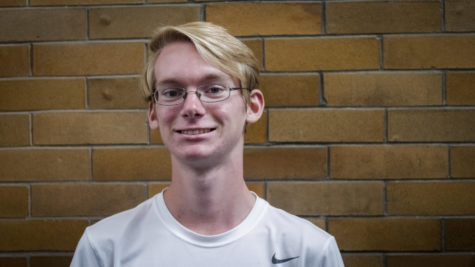 Andrew Thompson, News / Photography Editor
Andy Thompson is currently a senior and is excited to finish off his career as a high school student. He has been a distance runner for the cross country...