Artists of the month: Renee Boone and Travon Moore
For Senior Travon Moore and Junior Renee Boone, theater plays a substantial role in their daily lives, their love for Fine Arts growing day by day.
Both Boone and Moore are heavily involved in the Fine Arts industry; they both were influenced by the arts at a young age.
"I was in the children's choir at my church when I was super young and one of my friends from my school, in like 4th grade, invited me to do the show Peter Pan with her and ever since then it was non-stop," Boone said.
Moore and Boone participate in DGN's Fine Arts program, where they perform in musicals and plays. A favorite between the two was Beauty and the Beast in the winter of 2019.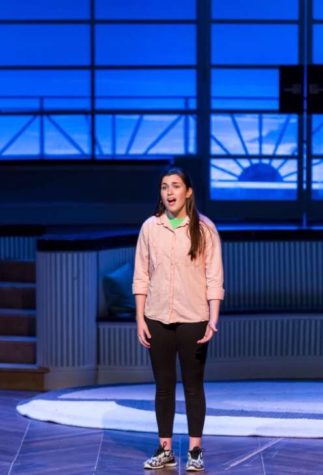 "In Beauty and the Beast, I played a silly girl and we all acted to be in love with Gaston. It was so much fun and it was such a fun cast to be a part of," Boone said.
Inspired by others around them, Moore and Boone found a family among their fellow cast members and theater crew.
"That's one of my favorite things," Moore said, "Just being around people who enjoy being with me and are passionate about the arts makes me so happy,"
Recently, Moore and Boone both scored a role as ensemble members for the 2020 All-State Musical production of Aida.
"It was such a happy moment for me because I really didn't think that I was talented enough to do something like that and when it happened it boosted my confidence so much,"  Moore said. 
Working together on the All-State musical production has caused Moore and Boone to become closer friends on and off the stage, bonding any chance they get.
"Travon and I are buds. We get along so well. [Aida] has definitely brought us together and we have become much closer friends because of it. We always carpool together and we have made a lot of great memories," Boone said.
Landing a role in the state production has not been a walk in the park for Moore or Boone, both having to work long hours and spend ample amounts of time with their co-stars.
"This is one of the closest casts that I've been a part of," Boone said, "rehearsal weekends we have rehearsal three days in a row for 13 hours straight."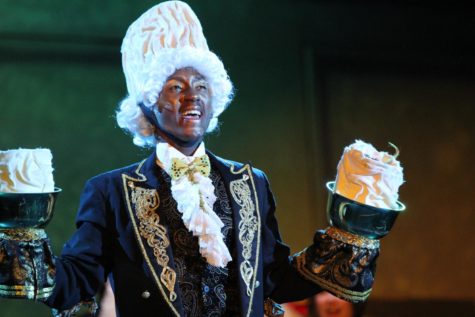 Both Boone and Moore's biggest supporters come from their family and friends who have been by their side since day one.
"My mom and my aunt are always there supporting me and always looking for opportunities for me. They are always there to help me with my lines, help me with songs, help me with my confidence…they've always been by my side through everything," Moore said.
Boone, although loves theater and music, might not see herself on Broadway or in blockbuster films. Instead, she wants to go into a scientific field. 
"I don't think I want to stay in the theater industry my whole life. l am really interested in science and biology and could see myself doing that for a career," Boone said.
Moore aspires to go into a career in Fine Arts. Along with his goal to perform on the biggest of stages, Moore plans to give back in any way possible.
"I want to be a professional actor and use the money that I make to donate to orphanages and different eco protection programs to give back to the community," Moore said.