Athlete of the month: Sam Bowerman
Freshman Samuel Bowerman is already making waves on the Track and Field team his first year at DGN. He participates in the triple jump, high jump, and 4 x 400. Bowerman has already broken a freshman school record.
"I love track because of the competitive nature of the sport," Bowerman said. "The track team is a great group of guys that all get along and work hard together."
Bowerman has already broken a freshman school record. The old triple jump record was 39 feet, one inch. Bowerman cleared this by eight inches.
"What separates me from other track athletes is that I write down my times, splits, and marks after each meet to help me focus on improving and getting better," Bowerman said.
Head coach Eric Buhot believes that Bowerman stands out as an athlete at DGN.
"He's competitive and that's number one. I know that people think of competitiveness as just showing up on game day, or race day, or for him jumping day, but its kinda a mentality that you take to practice," Buhot said.
Buhot also spoke about Bowerman's coachability and inner drive.
"He's gotten better every single meet and I think it's because of the way that he goes about practice. He's just very coachable," Buhot said.
About the Writer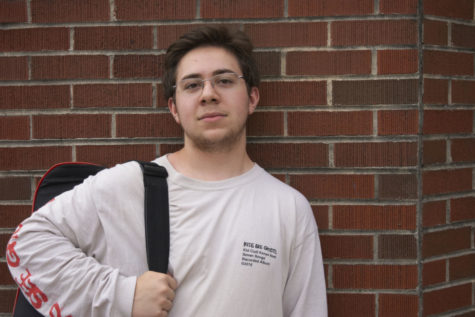 Logan Maramba, Opinion Editor
Logan Maramba is a true American bred patriot. Since he was 4 years old, he knew he wanted to serve his country. Until he turns 17, Logan hopes that in...