Former DGN football player declares for NFL draft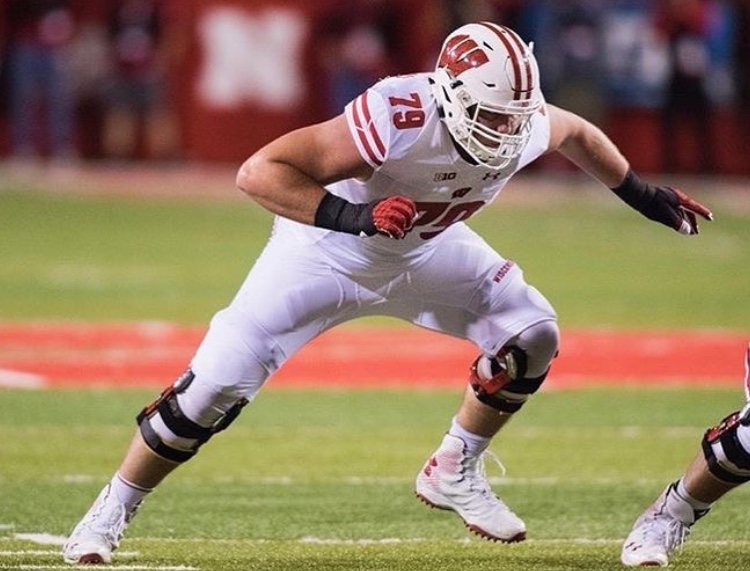 After spending three years with the Wisconsin Badgers, former DGN football player David Edwards will be forgoing his last year with Wisconsin in order to declare for the 2019 NFL Draft.
Edwards was a quarterback during his time at DGN and an All-Division Silver West Suburban Conference award winner his senior year.
During his time playing for Wisconsin, Edwards started in 31 games as right tackle. In the 2018 season, he earned third letter and was key to a rushing attack that led the Big Ten and ranked number six nationally.
Edwards considered declaring for the 2018 draft, but decided to spend one last year playing for his college team.
"I had the opportunity to leave for the NFL last season and chose to come back to school for another year. I really felt like I was ready to play in the NFL and pursue my dream," Edwards said in an Omega interview.
To prepare for the draft, Edwards has been training with Proactive Sports Performance in Orange County, California.
"They have gotten me faster, stronger, and more flexible. But the biggest piece they have helped with is getting my body healthy," Edwards said.
Edwards currently stands at 6'7 and weighs 315 pounds which is four inches taller and 68 pounds heavier than the average NFL player.
In February, Edwards will take part in the NFL Scouting Combine, in which coaches and managers from different teams will observe as players perform various physical and mental challenges during a week-long event.
"I really have no preference in which team I go to," Edwards said. "I'm definitely nervous but excited for the draft. I will know more about where I am at after the Combine."
When asked how playing for DGN helped contribute to his ultimate success in his football career, Edwards said it was all about accountability and discipline.
"Coach Thomas and Coach Wander both ran their programs like college programs – they treated me like an adult and held me to a high standard," Edwards said.
According to Edwards, playing for a college team comes with even more accountability and difficult coaching.
"The reality of college and pro sports is that coaches are going to yell or coach you hard because they expect a lot out of you," Edwards said. "They are teaching you to expect nothing but greatness."
About the Contributor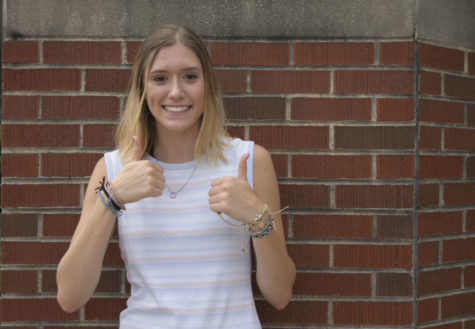 Mary Wojcik, News Editor
Mary is a News editor for the Omega this year. She has always loved writing and been interested in journalism. She is on the Orchesis Dance Team here at...