Crosstown classic keeps victory streak alive for DGN
Hang on for a minute...we're trying to find some more stories you might like.
The annual Crosstown match was held on Friday, October 12 at DGN. In anticipation, students huddled together in their fan sections, waiting for the game to start in.
Going into the game, DGN held a record of 3-4, with DGS edged above them holding a record of 4-3.
For students and staff at DGN, the Crosstown rivalry match decided the fate of the Trojan's playoff appearance.
The opposing schools brought out banners with the words "this is our town" in big bold letters. Even though they faced off against each other, both schools showed their support for breast cancer awareness.
The game remained scoreless going into half-time until Quarterback Drew Cassens made the only touchdown of the game in the fourth quarter, along with a 33 yard field goal by Azriel Henriquez.
DGN played tight defense, and intercepted a pass meant for the DGS wide receiver and recovered a fumble caused by Joseph Passarelli.
The final score was Trojans 10 – Mustangs 0.
About the Writer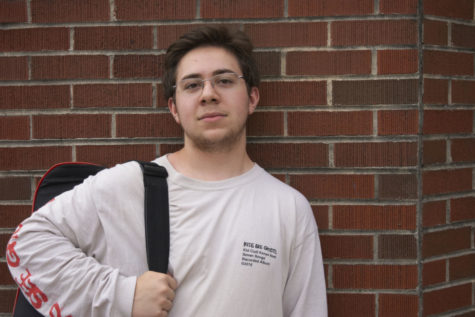 Logan Maramba, Opinion Editor
Logan Maramba is a true American bred patriot. Since he was 4 years old, he knew he wanted to serve his country. Until he turns 17, Logan hopes that in...