Spider-Man: Review
Hang on for a minute...we're trying to find some more stories you might like.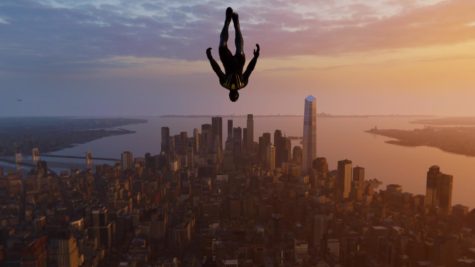 The Eighth generation of consoles has suffered due to lack of standout titles. Many felt this way until the E3 reveal trailer for a new, original title, Marvel's Spider-man. Spider-man looked incredible, and was being developed by a renowned studio: Insomniac Games. A Sony exclusive title that looked insanely promising, being handled  developer known for great characters. This was the game many were hoping for, and after 100 percenting the entire game, I'm recommending this game to anyone who can acquire it.
Random events happen all over Insomniac's faithful recreation of New York City. Every encounter feels different, as environments change and Spider-man becomes stronger and unlocks new gadgets. Enemy variety switches up as you progress throughout the three acts Spider-Man presents you with. The story takes you on a showcase of his greatest foes, the Sinister Six. Insomniac introduces Vulture, Scorpion, Rhino, Electro, Mr. Negative, and one villain I won't spoil. Each of them has a unique redesign in this new universe, which makes them refreshing and interesting to encounter.
Marvel's Spider-man truly shines in the gameplay department. The movement and combat systems are some of the most refined mechanics in gaming. Spider-man can thwip, zip, and swing with ease, and controls superbly. The combat in Marvel's Spider-man is largely based off of games like Batman: Arkham Asylum, but stands out. Air based attacks are Spider-man's bread and butter, and you need to use them to avoid being squashed like a bug. Spider-man seems meant to be played on the hardest, "spectacular," difficulty. You become very powerful the more you complete story missions. Don't be fooled, Spider-man is not bulletproof, and the game makes sure you understand this. For as hard as you can punch, someone else can punch you harder. Enemies also have a variety of different weaponry. Some may be brute sized, which you have to web up before dealing with. Others have whips that can pull you out of the air, leaving you vulnerable. The sandbox and variety Marvel's Spider-man presents is unparalleled in this genre of game.
Marvel's Spider-man is one of the best games I've ever played. Although it faces steep competition, the astounding gameplay and interesting elements keep the game fresh and fun to play even after you've done everything you think you can with it. A $30 season pass, The City That Never Sleeps, will continue to bring content to the game for the rest of the year. This game is the genre defining moment for the Playstation 4, and I recommended it to anyone who is looking for something spectacular to play.
About the Writer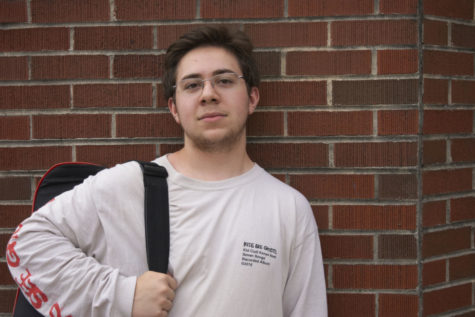 Logan Maramba, Opinion Editor
Logan Maramba is a true American bred patriot. Since he was 4 years old, he knew he wanted to serve his country. Until he turns 17, Logan hopes that in...