BOE approves resolution to limit teenage nicotine sales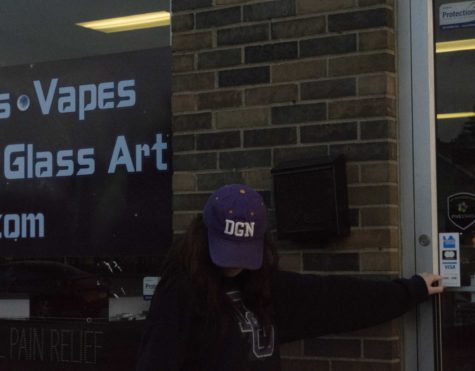 At the June Board of Education meeting, superintendent Dr. Hank Thiele proposed that the board draft a resolution in support of a local ordinance to raise the age of buying tobacco and alternative nicotine products in Illinois from 18 to 21.
At its July meeting, the board unanimously voted in favor of drafting a Resolution to Encourage an Increase in the Legal Age to Purchase Tobacco, Tobacco Products, and Electronic Cigarettes.
"It's basically a statement saying that we, as a board of education, agree that it would be in the best interest of the community and our students if this change happened," Dr. Thiele said in an Omega interview.
The attempt to raise the legal age has been part of a nationwide youth tobacco prevention movement called "Tobacco 21". Senate Bill 2332, which supported this initiative, was approved by Illinois senators in May.
Julie A. Morrison, a member of the Illinois Senate from the 29th district, is one of the main sponsors of the bill. According to a press release from her website, she advocates for health benefits that would result from less young people being exposed to smoking, as well as the money that the state would save if the bill was approved.
"The more we can limit the availability of tobacco for teens, the lower the chance they have of developing a lifetime habit that disproportionally affects the adolescent brain and costs state government billions of dollars annually," Morrison said.
Just last month, Illinois governor Bruce Rauner vetoed SB 2332, but the Tobacco 21 ordinances have already been put into effect in a number of individual communities including Aurora, Naperville, Chicago, Bolingbrook, Oak Park, and several others.
The BOE will continue with their resolution to raise the age in Downers Grove despite the veto at the state level.
"We would love for them to continue trying [to pass the bill]," Dr. Thiele said. "We are working at it from multiple directions. Our goal is to keep our kids safe, we'd love to keep all kids safe if we could, but if we can one municipality at a time, then that's great too."
Dr. Thiele is unsure of whether or not the board's resolution will actually result in a change for the Village of Downers Grove.
"I don't know if it will be successful or not, all we can do is encourage and that's what the resolution allows us to do," Dr. Thiele said.
Currently, according to students, certain tobacco stores and vape shops are failing to follow the ID policies set by the state of Illinois, allowing minors to purchase the products regardless of legal age restrictions.
Senior Migz Galkys is unconvinced that the new age restrictions would make a difference in minors buying the products. Galkys, who is now 18 and has since decreased her usage, started purchasing vape products when she was 16 after a friend referred her to a store that did not ID minors.
"Honestly, people have their ways of getting stuff. I'm not gonna snitch, but I know people have their ways. Most of these companies, their money comes from us [students]," Galkys said.
Galkys purchased vape products from the same location underage for as long as she could get away with it.
"They carded me one time and said they couldn't sell to me anymore because I wasn't 18, but they were like 'we'll give this one last try and after you turn 18 you can come back,'" Galkys said.
School Resource Officer Jonathan Lyerly has observed the increase in vaping become a problem with students.
"We've been getting an overwhelming amount of vaping complaints and finding students who are in possession of them," Lyerly said.
Students who are found in possession of tobacco or vape products will have the item seized and receive a $75 fine from the Village of Downers Grove, as well as separate school consequences.
Concerns for the health of students is a main motivator behind many of these disciplinary actions.
"I'm worried that something is going to come out down the road that studies show that they are worse than even cigarettes for you because of the chemicals," Lyerly said.
A study from The National Academy of Sciences showed that out of daily adult smokers, approximately 90 percent started smoking before the age of 19. Raising the legal age to 21 would likely reduce tobacco and nicotine use among young adults and future generations.
Due to the fact that vaping is a rather recent trend, there has been limited information spread to caution high school students against the dangers of these products.
Galkys believes that vaping at a younger age did impact her physical and mental health in negative ways including being slower and more easily distracted, and she would warn other students against picking up the trend.
"Just don't even get yourself involved," she said "you don't want it."
About the Writer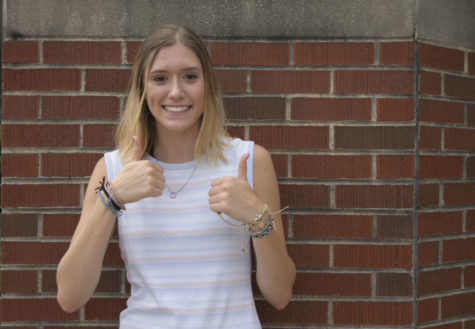 Mary Wojcik, News Editor
Mary is a News editor for the Omega this year. She has always loved writing and been interested in journalism. She is on the Orchesis Dance Team here at...