Kleckner name carries weight with football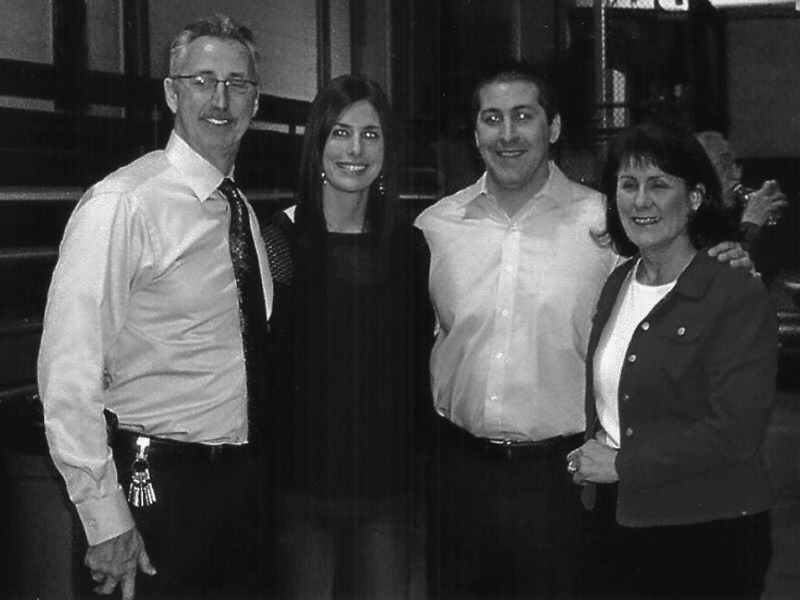 Hang on for a minute...we're trying to find some more stories you might like.
It's Saturday morning at approximately 9:15 a.m. Former head coach John Wander walks into the Drivers Ed classroom. Gathering his notes from Friday's game, Bill Kleckner, who enters the room last, will coach on the varsity defensive staff for his 43rd season this upcoming August. Today's film breakdown theme: fundamentals.
Kleckner began his DGN coaching career in 1975 as a substitute Drivers Ed summer school teacher. Earlier that year, Kleckner tried out and was cut by the Jacksonville Sharks, a World Football League team. Still looking for a job, Kleckner sent in an application, and principal Larry Bowers set up a meeting. After an extensive discussion, Kleckner would receive a teaching position and coaching position on the freshman football staff, before moving up to varsity with the late Dick Carstens in 1977.
"I saw a little bit of a difference in the economics of the school, the size of the school, and some of the benefits that go along with being in the public school system. I thought it was a good fit," Kleckner said in regards to his decision to teach and coach at DGN.
A 1974 University of Illinois graduate, Kleckner played linebacker in the Big Ten Conference. During the 70s, the Illini football team did not have great success. However, his favorite memories include playing against two-time Ohio State Heisman Trophy winner Archie Griffin, and being with his teammates.
During Kleckner's freshman year in college, he played on an all-freshman team, uncommon today. His first year allowed him to get prepared for varsity football, and become a better player. All incoming freshman players are eligible to play, unless they are a redshirt.
"It was a great experience [playing for Illinois]," Bill Kleckner said. "Archie Griffin was a beast. He had tremendous quickness and change of direction [at the running back position]. He left me gasping for air more than once."
Kleckner has coached numerous DGN football players, including current UConn OLB Vontae Diggs, and Toledo LB Richard Olekanma. Both have lead their teams to bowl wins, respectively.
Kleckner also believes that talent does not make a player. He specifically looks for qualities that include being "coachable", and having a leadership role on and off the field in school and the community.
2017 graduate Tyler Wicks was a linebacker who Kleckner coached for three seasons at the varsity level. Wicks credits his success to Kleckner, making him a better player and person.
"When I broke my elbow, [Kleckner] told me that this is not the end for me," Wicks said. "He told me how I would come back even better, but he also challenged me to spread the knowledge I learned from my previous two years on varsity to the younger kids who had never played a game yet."
2001 graduate and athletic Hall of Famer, Kyle Kleckner, followed in similar footsteps to his father. As captain of the varsity football and basketball teams, he was a highly regarded player, receiving all-WSC honors. This did not come naturally, however, as he praised his dad for his guidance in making him the best person he could be.
Kyle Kleckner would eventually play defensive back for the University of Illinois, and play in the 2008 Rose Bowl against the University of Southern California. He currently resides in Tulsa, Oklahoma, and visits DGN from time to time.
"If you could sum up [Bill Kleckner's] coaching career in a phrase, it would be:"no job is too small," Kyle Kleckner said. "He is willing to do whatever it takes to make the team better. He understands that everyone has a role on the team and whatever that role is he is going to take pride in doing whatever is asked of him."
Kyle Kleckner, who is also a husband and father, attributes his positive qualities to his dad.
"My dad brings great energy to life every day," Kyle Kleckner said. "He always finds the positive in every situation and treats everyone the same regardless of who they are. Ultimately, he is a great person, and as simple as those three things sound, to do that everyday is challenging. He sets the bar high and makes me want to be a better husband, dad, family member, and friend."  
Bill Kleckner has been fortunate enough to work with numerous coaches and mentors over the years, including Wander, Pete Ventrelli, and new head coach, Joe Horeni.
"Coach Kleckner is a great man and coach," Horeni said. "His energy is something we should all strive to have. His knowledge and dedication to DGN football is unmatched. He is an invaluable resource to me and the rest of the staff. He knows the opponents better than anybody because he knows their history."
When Bill Kleckner decides to step away from coaching for good, he outlined a clear vision for how he wants DGN to recollect him. He has no regrets.
"I'd like to be remembered as a person that worked hard with his coaches and players, cared about his coaches and players, and had some fun in the process," Bill Kleckner said.
About the Writer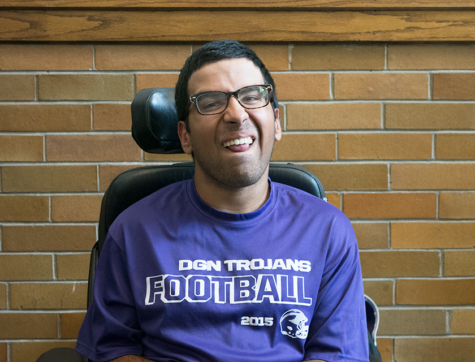 Zain Bando, Sports Editor
Senior Zain Bando is in his second year working with The Omega, but first as an official Staff Writer. In between watching UFC pay-per-views and NFL football,...