STAFF EDITORIAL Activity/Athletic code: It's time for an upgrade
Hang on for a minute...we're trying to find some more stories you might like.
You walk into a friend-of-a-friend's house, the home of the girl you sit across from in math. On your first scan of the basement, it seems like the typical Friday night for a group of high schoolers. Teens sprawled out on the time-worn L couch, college basketball on the TV, faces illuminated by the glow of cell phones.
You and your friends are having a good time until you spot a boy you've never met jog down the stairs with a red solo cup in hand.
How long has there been alcohol here? Have people been drinking in the kitchen the whole time? How many snapchats have been sent of me while I've been here?
In an instant, you're picturing your athletic scholarship fading away, your NHS membership slipping through your fingers, and getting booted from the after school club. Wearily, you stand up, get your coat and leave, hoping someone else's actions have not just altered your future.
In order to eliminate ambiguous, unjust situations like these, the Athletic/Activity Code should be modified so that being in the presence of drugs or alcohol is not a code violation. This change will align District 99's policies with several other neighboring school districts and create a clearer guideline for students in activities and athletics.
Currently, the code states that "students shall not attend or host a party primarily attended by students or for the benefit of students at which alcohol, tobacco, or any controlled substances are provided or at which the use of any such substances is permitted."
Many schools' codes, including those of Proviso, Hinsdale Central, Deerfield and New Trier, state that being in the presence of drugs or alcohol is not a code violation, while hosting a party is.
Often, students will attend a party or go to a place where they have been informed that there would be no alcohol or controlled substances.
Another individual's decision to bring alcohol or drugs to that location should not be at the expense of all the other individuals who were unaware of the activity.
Even if the individual leaves the party immediately after being notified of the activity, it may be too late. Leaving this grey-area up to interpretation creates an unequal system when judging case-by-case.
The current code was created in a time before social media and iPhones were a daily part of most high schoolers' lives. It should be updated to fit the circumstances of modern life.
Students are often faced with a choice to partake in the use of alcohol and drugs. Making the correct choice to not partake should not be contingent on whether or not they were in the same room as drugs or alcohol.
Modifying District 99's Activity/Athletic Code will create a more equal system while still discouraging the use of alcohol and controlled substances.
About the Writer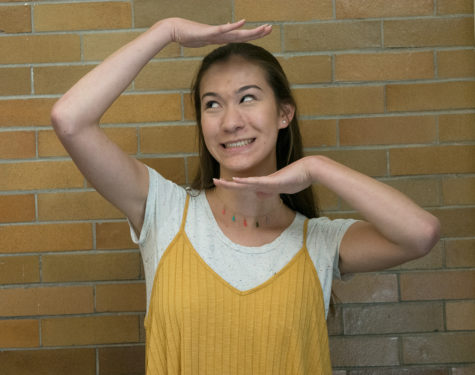 Sidney Lee, Editor-In-Chief
Sidney Lee is in her senior year at DGN and second year on The Omega staff. In addition to the newspaper, Sidney is on the Athena dance team and a member...