STAFF EDITORIAL Tardy system takes time away from students
Hang on for a minute...we're trying to find some more stories you might like.
Grab supplies, use the restroom, and travel multiple floors to your classes that are on opposite sides of the school before the bell rings. Seems like an easy checklist for every student to accomplish during that five-minute passing period, right? Well, this list proves easier said than done. But due to the recent tardy enforcement system, students legitimately get "locked out" of their classroom if they're even a couple of seconds late to their next class.
The new tardy system is as follows: after the passing period ends, teachers are to lock their doors. If any student tries to enter the room, whether that be two seconds after the bell or twenty minutes, they have to go down to the nearest scan station. Students then scan their ID with the scanning supervisor and the scan results in a tardy. Then the student receives a printed receipt and can return back to class.
We've all heard that phrase "that's what passing periods are for." It's what teachers refer to when asked if students can grab forgotten supplies or use the restroom. More often than not, teachers are lenient when it comes to those circumstances for a tardy. This new policy, however, limits the amount of flexibility teachers can give students in these scenarios.
A lot of the time, students know the certain teachers that won't mind them being a little late. Not to say some students won't take advantage of this, but many actually use this extra bit of leniency to grab supplies or go use the restroom.
Now, the thirty seconds that some students may have missed for class can result in even more time missed. Either the student has to go to class first, ask for a hallway pass or they have to go to the scan station. This can make a bigger disruption to the teaching environment than a student being tardy in the first place.
It's understandable that this new system is trying to help get students to class on time, however, the system is creating a whole other problem all together. By enforcing students to use passes in the hallways after the bell rings, teachers need to write the passes for the students. This can result in the teacher themselves being late to their next class that they need to teach. The new tardy system should be altered to be more time sensitive to students and teachers alike, considering that was the purpose of the change in the first place.
About the Writer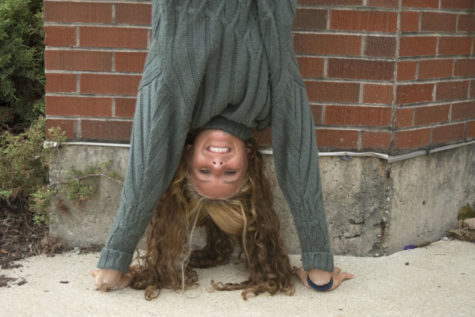 Sarah Rogoz, Editor-In-Chief
Senior Sarah Rogoz is on her second year on staff, and first year as Editor-In-Chief. As a member of the Cheerleading team as well as the Track & Field...