From the mound to therapy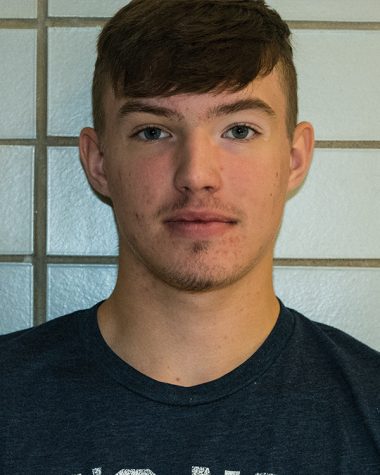 We were down 6-0 in the fourth inning against Hinsdale Central, and I was getting shelled. I was missing my spots and they were good hitters. With two outs and two strikes, I was almost out of the inning, which would've ended my outing for the day. Throwing a high fastball, I lost my balance on the pitching mound and tried to right myself using my right leg. There was a sharp tug in my hip and that was it.
I have had a plethora of injuries, anything from a Grade 2 strained hamstring to micro tears in the tendons of my elbow. I had come back from it all before. This year I convinced myself it would be different. I was going to get through the spring and summer seasons without incident but that   wasn't the case.
I tore the labrum in my hip on May 7 on the mound. The labrum is the tissue between the ball of your leg and the socket of your hip, and it prevents the two from rubbing together. From the time I went to the ER that day to the time I got my diagnosis, I had gone through a misdiagnosis, which was that I didn't even have an impingement, and two physical therapy evaluations. That day was June 20. The surgery had to be a minimum two-month wait. I finally had the operation done on August 19 to repair the labrum and shave down the bone on my leg and hip to increase my range of motion.
During the layover time between the diagnosis and the surgery, I ended up pitching for the Downers Grove Longshots because there was no limitation except for pain, according to the doctor. Going back to my sport for the short time that I did made all the difference, and restored some self-confidence.
When the date finally came and I went into the operating room, I was grinning while my mother was crying. It was the best moment for me there, because it signified that I was going to be okay, that my hip was going to get better. The days following were not as pleasant.
Barely being able to move or eat for a week was excruciating, considering I was active and able to run just the day before the procedure. Watching Netflix and Youtube endlessly was entertaining. Being waited on hand and foot by my mother was nice as well, and it was the most generous anyone has ever been towards me. Through my incessant moaning and groaning she was always there to help me.
Six weeks after the surgery, I feel little pain and am mainly sore. It's mentally aggravating because I don't feel limited but I know I am. To think that I still have until February to reach my completely healthy date is daunting. It makes me struggle internally whenever I think about it.
Sometimes I wake up not wanting to get out of bed, and for a couple of them I haven't. It's mentally and physically taxing to go through the day. Sometimes horrible thoughts of being setback creep into my mind, making me shudder. It's hard to not let them in, and it's disheartening.
But, being strong and dedicated is the only option. If I want to get back to my sport, baseball, then I need to persevere, like everyone else who gets injured. No matter what, pushing through and getting better is the end goal. Everyone owes it to the people that helped them start, they owe it to them to finish and get back to activity. It's not just about you.
It's going to be hard and you're going to want to quit every now and then. I know, I have had those thoughts. You'll get down but you can't give into it. You can't sink and let it consume you. There are people who understand and want to help in any way they can. Keep moving forward.
About the Writer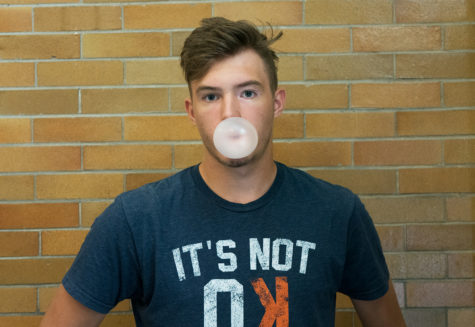 Matt Carbon, Sports Editor
Senior Matt Carbon is entering his second year on the Omega staff as a sports editor. When he's not busy gushing over Kris Bryant or baseball statistics,...