St. Baldricks shaves heads for a cure
Hang on for a minute...we're trying to find some more stories you might like.
For some, no price could match a head full of long, healthy hair. For junior Maggie Nevrly, it was worth nearly $4000 for childhood cancer research.
The Saint Baldrick's fundraiser took place this year on March 8th at Ballydoyle's Irish Pub in Downers Grove.
On the surface, St. Baldrick's Foundation shaves heads to raise money for childhood cancer research. While children with cancer are losing their hair, shavees stand beside them with shiny scalps.
Junior Mary Fleming participated in the St. Baldrick's Fundraiser two years ago. Fleming raised and donated $1,500 with the help of her family and friends, and shaved her head as well in contribution to the cause.
"My hair seemed like a small price to pay for another child's health," Fleming said.
When a contributor shaves their head, none of the hair is donated, instead they collect money and then show up at a volunteer-organized event in or near their community. Since only 4% of federal cancer research funds are granted to the study of childhood cancers, these donations help fill the gap.
"It was my decision. My sister heard about the fundraiser when I was only in 6th grade, but I knew I wanted to do it when I became a freshman," Fleming said.
Junior Tyler Wicks, had been growing his hair out since last March in order to shave it at this year's fundraiser. While his hair lengthened, Wicks raised awareness for the program as well.
"Whenever someone asks me why I don't cut my hair I always say I'm growing it out for St. Baldricks, and everyone always has questions about it and what a great program it is," Wicks said.
One of Fleming's close friends, junior Maggie Nevrly, participated this year in the fundraiser raising $3,827 as the top participant for our community. Females who partake in this fundraiser tend to raise more money than males. This happens because for some women, giving up their hair is a big commitment. By friends, family and strangers donating, sometimes an exceptional amount, they show their support for the cause as well.
With the help of Nevrly, Wicks, and other students at DGN, the community raised, $93,673 for Childhood Cancer Research, beating their set goal by $8,673.
About the Writer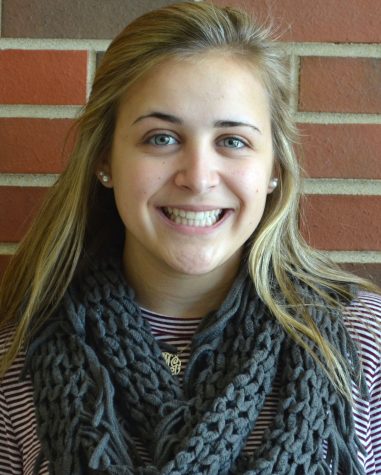 Claire Marino, In-Depth Editor
Newbie, Claire Marino joined the Omega staff as the In-Depth Editor, the second semester of her sophomore year. Her love for writing and trying new things...