Klasing casts line into future
Hang on for a minute...we're trying to find some more stories you might like.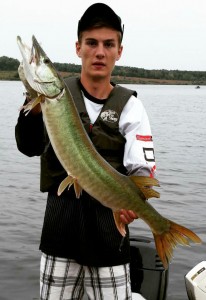 Forget books and essays, tests and quizzes. Senior Steven Klasing is more concerned with Abu Garcia rods and KastKing baitcasting reels. He aspires to be a professional fisherman.
Klasing has wanted to do this as long as he can remember, but a fishing trip with his neighbor was the first time he knew he wanted to commit to it for the rest of his life.
"I went fishing with my good friend and neighbor John Zyck. He took me to a lake called Lake Carroll. It was one of the best fishing times I had ever had. Being kind of young and not very experienced, it was just a great feeling to go out and catch fish, and being able to see how someone who knows what they are doing work and operate," Klasing said.
Fishing is not just a hobby for Klasing. It is a long-term commitment that he has invested time and money into.
"My boat is an old ski boat my dad and I fixed up and turned into a fishing boat. Some people want a car when they turn 16, but I wanted a boat, so I could go out, fish more lakes and grow my knowledge," Klasing said.
Klasing paid for his boat by working at a restaurant and saving money from birthdays and other gifts. One of the biggest challenges for a professional fisherman is figuring out a way to gain interest from potential sponsors.
Sponsors are drawn to fishermen who win competitions and catch many fish. Another way to get sponsored is speaking about a specific company's equipment, such as their baits and reels.
Sponsorships are a huge factor in fishing. Without them, it can cost thousands of dollars to pay for boat maintenance, fishing equipment, and travel expenses.
While many fishermen rely on part-time jobs to supplement their fishing careers, Klasing does not want to go that route. Sponsorships are how he plans to make his career happen.
"I am going to rely on sponsorship and tournament winnings for an income which means I have to win tournaments to keep going," Klasing said."Once you get good enough and have steady sponsors it isn't on your mind to get new sponsors and you can focus more on winning tournaments."
As Klasing graduates high school, he has a growing industry to immerse himself in. He believes that as he continues to progress, he will be able to manage his money and maintain his equipment.
About the Writer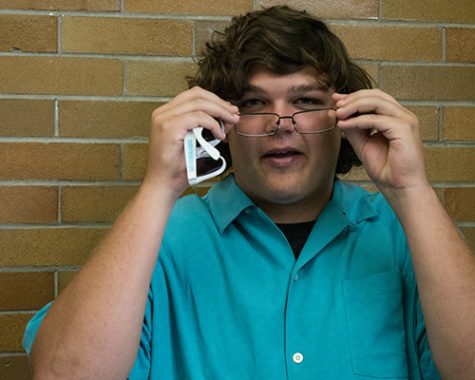 Lucas Naber, A & E and Business Editor
Lucas Naber is a second-year Business and A&E editor for the Omega. When not complaining about edits made to his articles or failing to write adequate...