DGN celebrated Mole Day Oct. 20, commemorating Avogadro's Number (6.02 x 10²³), which is a basic measuring unit in chemistry. At 6:02 a.m., students and science department staff gathered on the track to engage in the fun. 
"The teachers start by shooting the mole cannon to get us off on our 6.02 lap walk on the track, and then we celebrate mole themed festivities," senior Jenna Soelberg said. "I came here last year just for fun, but this year the extra credit for my AP Chem class is an added bonus."
After the walk, students partake in games such as mole toss, shoot the mole, and even sing a Mole day song. 
"I think my favorite part of the day is the idea that kids come out here to celebrate something that is beyond the content of science, it's the nature of creativity, innovation, and being interesting people," science department chairperson Michael Heinz said. 
Despite the 6:02 a.m. start, Mole Day earned a large turnout of excited students. With the ability to earn "mole money" by participating in games, students could enter a raffle for the chance to win a prize later in the day.
"I think they should do it on June 2nd at 10:23 a.m. so I don't have to wake up early," senior Holden Peckenpaugh said jokingly. "But this will be my third and final Mole Day, and I'm kind of emotional."
While this tradition can be seen as comical, students and staff alike enjoy coming together to celebrate this special day.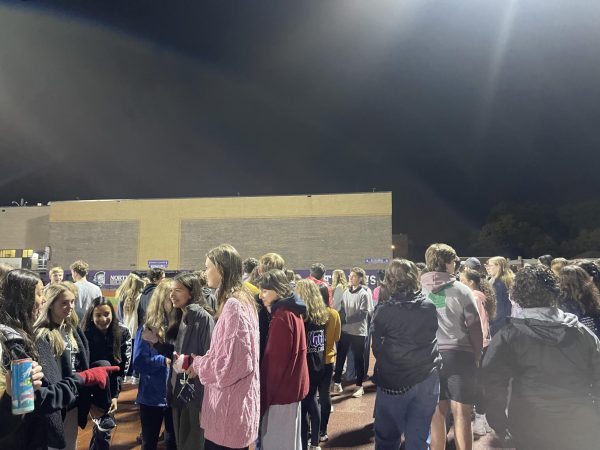 "I've been working here for 13 years, but the school has been doing it long before that. The thing that people need to know is this is a national event," Heinz said. "Mr. Grant runs Mole Day at DGN but it flows across the nation."