Travis Scott Astroworld concert results in 10 deaths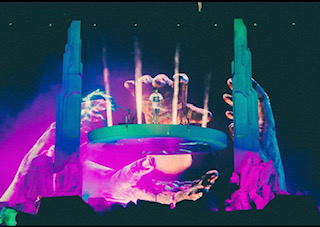 Artist Travis Scott's Astroworld Festival ended in countless injuries and ten fatalities, including two college students from Naperville. The concert took place Nov. 5 and took a turn when the crowd became too violent and people trampled one another. Authorities are investigating the event and the surrounding circumstances.
Roughly 50,000 people were in attendance at the festival, where hundreds of people were hospitalized. Without help from the Houston Police department, the venue only counted 755 security officers. This gave the event a 66 to 1 ratio of attendees to guards.
Houston Police Department chief Troy Finner informed reporters in a press conference that the department is currently investigating the causes of death in all cases. They will interview multiple witnesses and review footage from the festival.
Around 300 people were treated at a small on-site hospital. Since the facilities were set up quickly, they were understaffed and did not possess enough supplies or equipment. Medics reported afterwards that 11 people went into cardiac arrest during the concert.
Scott has faced a great deal of criticism for not putting a stop to the concert when he received word about what was happening. He announced via Twitter that law enforcement and all separate investigations have his full support. 
Live Nation was the company behind orchestrating the Astroworld festival. Officials at Live Nation did not shut the concert down until a full 38 minutes after the situation was officially declared an emergency. Since the company received a permit from the city for the event, they deflected all responsibility for the tragedy back to the mayor's office.
A handful of lawsuits have already been filed against Live Nation, Scott and Scott's record label Cactus Jack Records. Currently, no individual party has taken the blame but no stone will be left unturned.