Football spirit wear welcomes the return of Friday night lights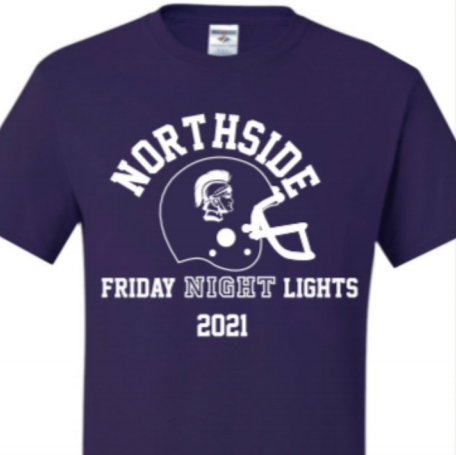 At last, the days of remote learning and switched-up sports seasons are finally gone. And what better way to get back to the swing of normal high school and rally our DGN pride than a classic Friday night football game? 
Friday night lights are just around the corner, with the Trojans kicking off the season in a home game against Hoffman Estates Aug. 27. To celebrate their return to Carstens Field and fundraise for the programs, the cheerleading and football teams will be selling purple "Friday Night Lights" shirts for $14. 
These shirts can be purchased online on the D99 Webstore through Aug. 11 and will be available for pickup the week of Aug. 22. Pickup dates and times will be emailed to those who purchase a shirt. 
The student section theme of the Aug. 27 game is purple-out, so if you do not purchase a shirt, be sure to dress head-to-toe in your favorite purple DGN gear. School spirit never takes a vacation, so suit up and get ready to show some DGN pride.
2021 DGN varsity football schedule (all games are 7 p.m.):
Friday, Aug. 27 – Hoffman Estates 
Friday, Sept. 3 – Willowbrook 
Friday, Sept. 10 – Downers Grove South 
Friday, Sept. 17 – York 
Friday, Sept. 24 – Proviso West 
Friday, Oct. 1 – Hinsdale Central 
Friday, Oct. 8 – Glenbard West 
Friday, Oct. 15 – Oak Park-River Forest 
Friday, Oct. 22 – Lyons Township  (Homecoming game)
*Bolded teams indicate a home game