IHSA announces sports schedule and new guidelines for the remaining school year
Emma Cho, In-Depth Editor
January 27, 2021
This Wednesday, the Illinois High School Sports Association (IHSA) released an updated sports schedule for the remainder of the school year.
Seven sports– boys/girls basketball, dance, cheerleading, bowling, girls' gymnastics, badminton, and boys swimming and diving– are set to begin practices immediately. Games can occur as long as a school's region is at Tier 2 or lower mitigation levels (Dupage is at Tier 1).
For traditional IHSA spring sports, the Board is currently considering State Series competitions. Sports that are not participating in postseason contests include boys/girls basketball, boys swimming & diving, boys/girls bowling, girls gymnastics, boys soccer, football, girls volleyball, and wrestling.
Henceforth, sports are required to hold practices on 7 different days before participating in any competition. The only special case to this is football, which must conduct practices on 12 different days.
With practices, games, and school looking vastly different than years past, individuals may need to put more emphasis on adjusting to the new schedules and finding the balance between academics and athletics. The IHSA Sports Medicine Advisory Committee (SMAC) released a statement addressing the importance of acclimatization.
"In addition to season/practice requirements, care needs to be given to each student's individual acclimation as they return to play. When building schedules, attention needs to be given to academic pressure, changes from in-person to remote learning, changes between tiers of mitigation, time spent traveling to events, appropriate time to practice/learn the sport between games, etc. to ensure the student experience truly enhances the academic day."
Boys soccer, football, girls volleyball, boys gymnastics, and boys/girls water polo are set to begin practices on various days in March. Baseball, boys/girls lacrosse, girls soccer, softball, boys tennis, boys/girls track & field, and boys volleyball are permitted to start practicing on April 5th. Wrestling will be allowed to start on April 19.
See below for the full sports schedule for the remainder of the year: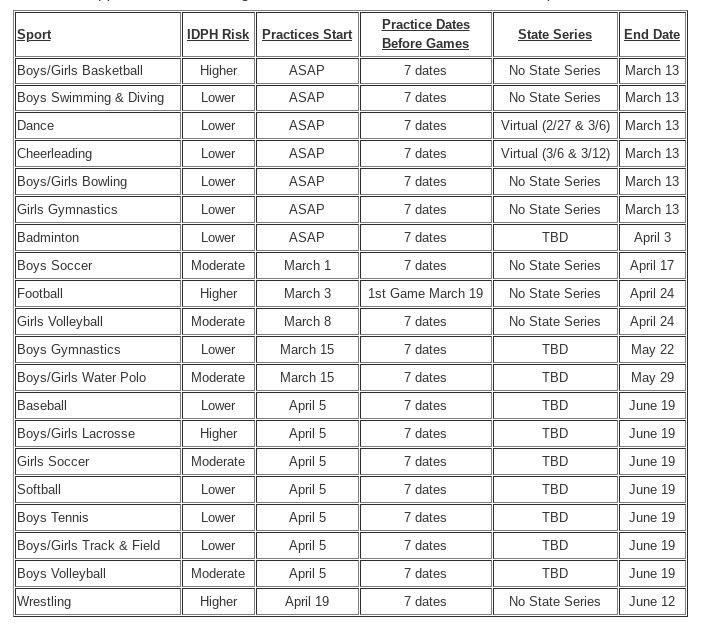 Regarding new guidelines, the IHSA has made wearing masks a requirement for all athletes, with the exception of swimmers, divers, and gymnasts depending on the circumstances. Officials in all sports and athletes who are not participating in contests must also wear masks.
Retweeting a post by DGN Football (@CoachHoreniDGN), DGN Principal Janice Schwarze (@jschwarzeteach) encourages the community to wear masks and practice safety guidelines so that students can experience their high school sports.
"This is indeed great news. Community: Please help! Practice social distancing. Wear masks. Wash your hands regularly. We want our students to be able to participate in all sports and activities as soon as possible – and stay in school, of course! #WeAreDGN" Schwarze wrote.
The rest of IHSA's statements and updated guidelines can be found here.
About the Writer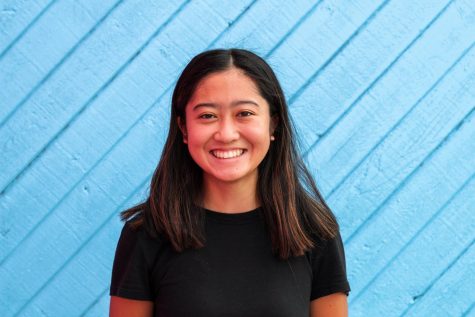 Emma Cho, In-Depth Editor
In her first year on the staff, senior Emma Cho is excited to be a In-Depth and Multimedia editor for the Omega. While the pen may be mightier than the...