Review: Jingle Jangle: A Christmas Journey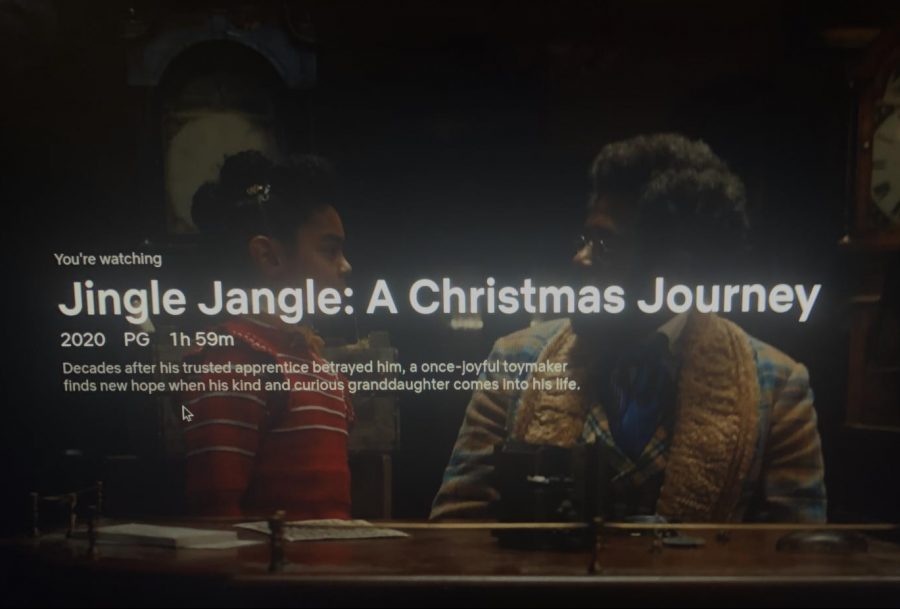 Looking for a new Christmas classic? If so, I recommend "Jingle Jangle: A Christmas Journey." Anyone can admit that a Netflix Christmas movie receiving a 90 percent on Rotten Tomatoes is notable, but, after watching it, I see why. Originally intended to be an on-stage musical, "Jingle Jangle" retains the magic of an in-person theatre performance. As if the holiday cheer and beautiful music of the movie aren't impressive enough, it also is a part of Netflix's Representation Matters Collection with a nearly all-Black cast.
The movie starts by introducing the story of "Jangle" (Forest Whitaker), a toymaker who has lost his way due to his apprentice and his magic toy turning against him.  Jangle loses his passion and the toyshop turns into a pawn shop. Until that is, Jangle's granddaughter, "Journey" (Madalen Mills) comes to stay with him there. The two find out that Journey has a talent for inventing too which brings back Jangle's own inspiration.  Together, they embark on their journey filled with inventions and the goal of saving his toy.
The best part of this movie is the amazing representation portrayed in the film. The majority of the cast is Black, yet it isn't focused on the characters being minorities. Their journey through inventing is the main plot. It is refreshing, especially for its audience of children, for a movie to show minorities in traditional and universal roles. In my opinion, this is the exact movie that should be in the Representation Matters Collection.
Right from the start, the set design also caught my attention. Production Designer  Gavin Boquet (known for his work in "Miss Peregrine's Home for Peculiar Children") gave the film a distinctly whimsical look. The set and costumes together are a lot to take in, but in an exciting way. There is always something to be looking at and the specific style of the set is perfect to start off the Christmas season.
Because it was originally set to be a stage play, the musical aspect of "Jingle Jangle" is truly impressive. With amazing performances from characters like Jangle's daughter, "Jessica" (Anika Noni Rose), and Journey (Madalen Mills), the music added a layer of enchantment and drama that helped progress the plot in an interesting way.
Overall, "Jingle Jangle: A Christmas Journey" is a movie I would recommend for kids and adults alike. It is an empowering story for children, especially girls, because the young girl heroine is passionate and brave. She is a great example of a strong girl who uses her voice. Adults would also enjoy it because of the heartwarming family connections in it and the amazing Christmas spirit. For some, this movie may become a new Christmas favorite!
About the Writer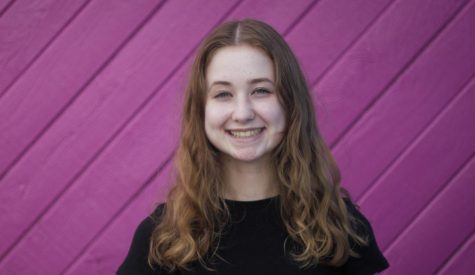 Allie Emmet, A&E Editor
Senior Allie Emmet is thrilled to edit the A&E section in her first year on staff because she loves all things arts. She will always jump at the chance...