Former DGN students face wrath of Hurricane Harvey
Hang on for a minute...we're trying to find some more stories you might like.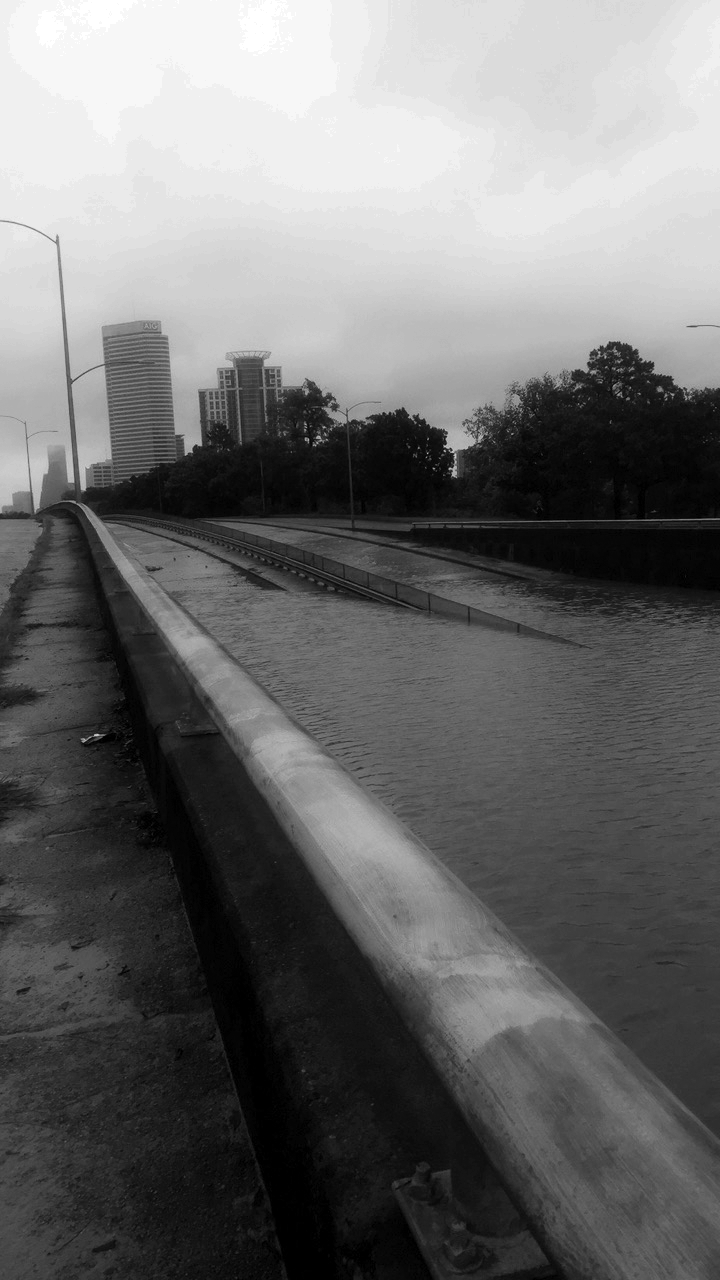 Former DGN student Madison Kuratko makes her way to the window, wading through water up to her hips inside her home. Peering out she sees the entire neighborhood flooded, making streets seem like rivers after the passing of Hurricane Harvey.
"My own house received waist-deep water, my school is closed for the entire year, my entire town now smells like sewer water and all of the restaurants and stores are closed," Kuratko said.
Devastating towns from Houston to Louisiana, Hurricane Harvey has hit with rainfall topping 50 inches in some areas.
"The water was about a foot away from my front door and my family and I could not leave our house for two and a half days. While the water came close, my family was lucky that our house did not flood, and we only had a leak in our ceiling," former Downers Grove resident Avery Soma said. "Less than a mile away from my house, every single house was damaged and people lost everything. It was scary to see just how close my neighborhood was to being totally damaged."
DGN alumni Augie Strauch is a sophomore at Baylor University, located in Waco, Texas, 185 miles away from where Harvey hit.
"A lot of people on campus have been affected. Some have family in Houston who have lost their homes and friends," Strauch said.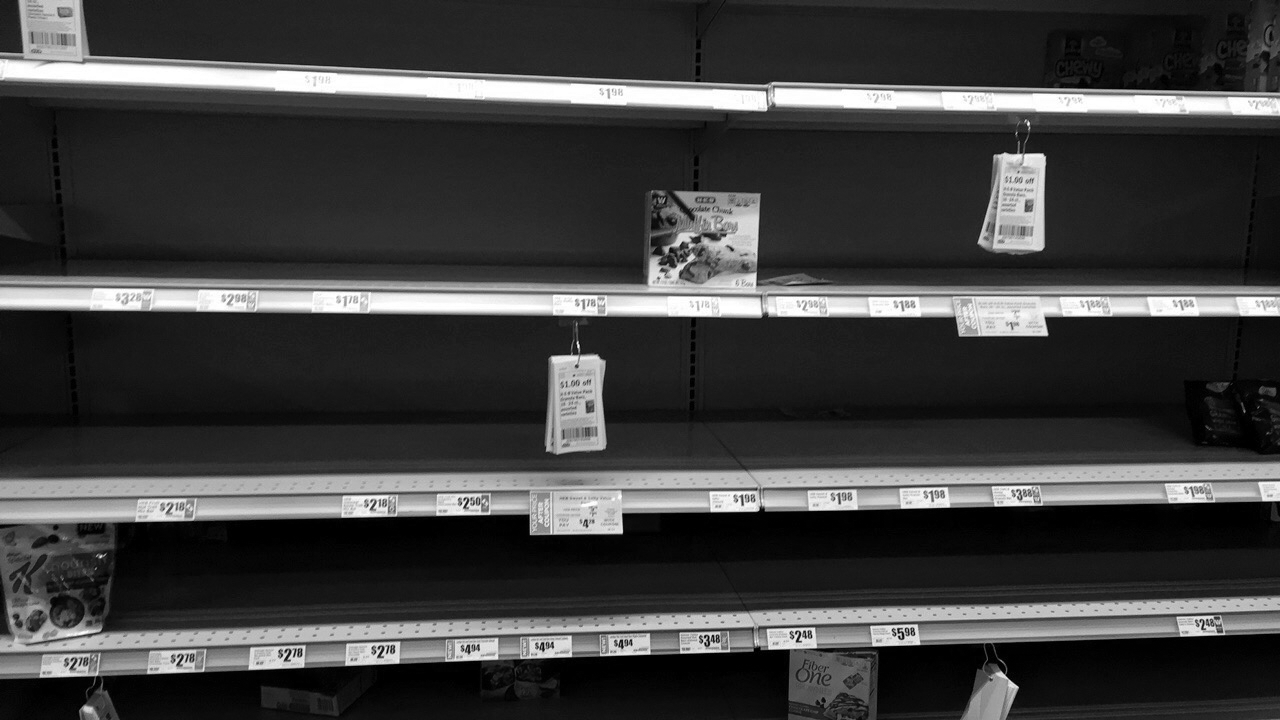 Friends and family have come together for the greater good to help each other out and rebuild their community. Rescue teams and shelter services have been working to relieve the victims of Hurricane Harvey.
"During reconstruction, parents of our neighbors walked up and down the street making sure everyone was fed and hydrated. Everyone had really come together to help each other out. I've received hundreds of text messages from friends asking how they could help out," Kuratko said.
Even with the challenging circumstance, locals are unifying to help anyone within the community. Those like Soma, who weren't as affected, are making efforts to aid those around them best they can.
"The most impactful experience for me was seeing how fast people were willing to organize and help. The day after the disaster, there were already organized teams going down by the dozens, skipping class and interrupting their daily lives for the benefit of others," Strauch said.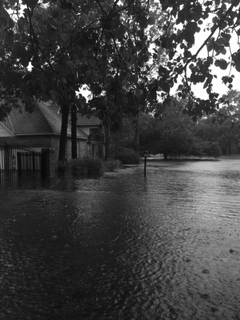 Kuratko's school, Kingswood High School, has been closed for the rest of the school year, along with many other Houston high schools. Students who were supposed to attend local Houston schools are being transferred to a new location so their education isn't impacted. The school is taking in students from all over the Houston area.
"We are going to a new school called Summer Creek that is 45 minutes away. We start Sept. 7. It is going to be a much different senior year because everyone from all over is going to be going to Summer Creek," Kuratko said.
Soma starts school again Sept. 11, although she was supposed to start Aug. 28. Due to the severity of the storm, the first day of school had to be pushed back. Due to the challenges facing students and their families because of Harvey, the school is making adjustments to help make the transition from hurricane repairs to school smoother.
"My school has some damage, but there are schools like Kingwood High School that will be closed for an entire year. As a result of the storm, this school year will be very different. I normally have a uniform, but this year my school has decided to eliminate the uniform policy until January. Additionally, my school will be providing three free meals a day to every student in the district as a result of the extreme flooding," Soma said.
DGN alumni Lindsay Mathys is a freshman at Rice University located in Houston, Texas. Mathys is a part of an organizations created by Rice called RHAT, which is the Rice Harvey Action Team.
"We volunteer at various shelters, food banks, and rebuilding sites in the nearby area. Hundreds of students volunteered and were a constant presence at the Houston areas in need of assistance. Additionally many Rice athletic programs did their part by starting fundraising programs and clocking volunteer hours and constantly updating social media of the conditions of various shelters and the city in general in order to raise awareness for the condition of the city and it's people," Mathys said.
Trailing hurricane Harvey by less than two weeks is Hurricane Irma, hurdling towards southern Florida and the Caribbean Islands.
"I was in class Tuesday around one when everyone got the text from Miami that classes were cancelled for the rest of the week. When I got out of class the campus was overall hectic. There were so many people on their phones and a lot of people were trying to book tickets and I saw people with suitcases and bags running past me it was like the world was ending," DGN alumni and University of Miami freshman Noah Christensen.
At this moment, class is cancelled just for the rest of the week, but is expected to be cancelled for at least a few more days and possibly all of next week.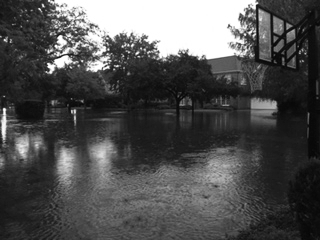 "We weren't evacuated like you see in the movies. The school highly recommended that we get off campus and so my entire floor in my dorms has plans to leave campus," Christensen said.
"Even though terrible things like Harvey happen, people are by nature good enough to help even when it's not easy or convenient for them. Many of the volunteers worked long hours, some even several days straight, all for the good of those that had been more severely harmed," Mathys said.
About the Writer
Madison Venckus, Feature Editor
Madison Venckus is a respectful, responsible and engaged senior and second year staff member of the DGN Omega. Beyond writing for the Omega, Madison partakes...