ELL helps transfer students adapt to school life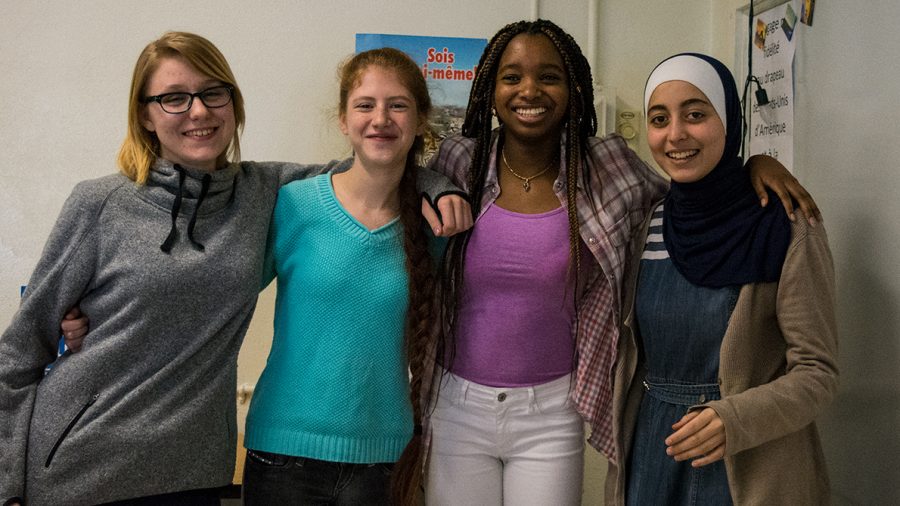 DGN offers a class designed for students whose primary language is not English. The class of 25 students, meets periods four and six with the goal to prepare students for mainstream English/Communications classes. The curriculum aims to assist students to become more familiar with the English language and culture by replacing regular English classes.
The class now called English Language Learners is made of students who speak a variety of languages, from Arabic to Russian to Bulgarian. While there is a variety of language spoken, the class is taught completely in English in hopes to prepare students for traditional English classes. ELL supervisor Anne Herrmann, enjoys her time spent with her class.
"I work with the mainstream English teachers and try to make sure we are doing the same things to prepare them. Even though "Of Mice and Men" is a difficult text, I want to make sure by the time they are in this class for two years, that they read "Of Mice and Men." We are reading texts from English classrooms, except it is not as independent as regular classes," Herrmann said.
Herrmann creates friendly relationships with her students in hopes of lessening their possible discomfort in American society. She believes that ELL brings alike students together to celebrate their cultural differences and express their differences amongst each other.
"I think there also an understanding that a lot of American students don't know other languages or other cultures and so it is a really difficult transition to move from another country here, especially when in high school," Herrmann said. "Sometimes, it is not their choice, so it is really nice that right away they can have a net of people who understand, because it is hard … If there's a day that is really hard and they cry or they're missing their families, nobody looks at them as they are weird."
ELL opens up opportunities for students moving here from different countries that might not have been available to them before.
"In Jordan, we had to study the same subjects until class tenth and you had to choose classes for eleventh and twelfth which were very hard," Senior and ELL student Marah Abuhindi said. "Also in Jordan you had to study everything from the book and give very hard tests, but here with Chromebooks and projects, education is much easier and better as you have so many things to learn from."
Sophomore Ellie Cawthorne aides with Herrmann during fourth period. Cawthorne dedicates her time because of the importance of the class, both to helping the education of the students, as well for her future.
"ELL kids are awesome and so fun to be around. You learn so much about the world just by being with them. They are all unique and interesting. It has really gotten me thinking about becoming an ELL teacher. I would love to be someone they can look back to and say how I changed their lives," Cawthorne said.
Two students who are currently in ELL, sophomore Sakho Diakhate and freshman Mariam Dwiadar, have moved from their home country in the last three years and have become very involved in the class.
"It has now made me a well-rounded person. When I first came here, it really helped me a lot to learn how Americans act. It's not on how they act, but how they act around people who are from another country," said Diakhate.
Both being immersed for this class, Diakhate and Dwiadar have become very good friends with each other and a variety of students, both in and out of ELL.
"It's nice when American students come and help us to become better in English, especially in conversations," said Dwiadar.
While the students are from 15 different cultures, they do not find themselves limited in conversatio. On their journey to improve their English skills, they have become a class most open to acceptance.
About the Writer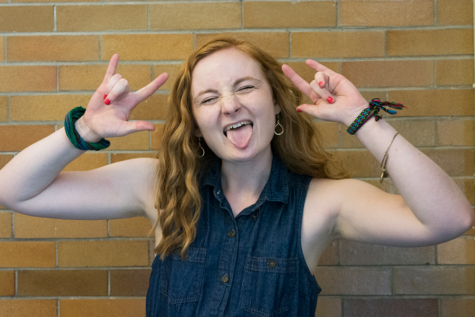 Isabelle LaBianco, News Editor
During her last months at DGN, Isabelle looks forward to late nights cramming for tests and balancing the responsibilities of being a five sport athlete....