Students steal from Austin Kleon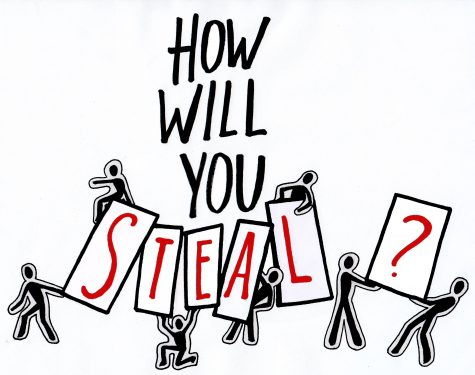 Long before he was stealing like an artist Austin Kleon was a 13-year-old boy with a mission. Kleon's art teacher assigned him to contact an artist and he made an unconventional choice. Instead of doing his report on a very famous artist he sent a letter to Winston Smith, the artist behind the cover art of Green Day's "Insomniac" album. As expected, no student received a letter back except for Kleon, who heard back from Smith months later. The letter was handwritten and over 10 pages long.
Kleon said the letter he received helped inspire him to become a writer. He told the student body during his presentation that he hopes "Steal Like an Artist" works as his version of the letter he got as a teenager for his fans that he doesn't have time personally to write to.
Kleon spoke to the student body on Sept. 8 in assemblies that took place during second and third period. The focus of his presentation was on the story about the letter Smith wrote to him. Kleon also touched on his early career as a writer.
In addition to hearing Kleon come in and speak, students will participate in 10 lessons happening every Tuesday about the book through Nov. 22 culminating with a creativity event in the library. The subjects that will participate include English, Fine Arts, Social Studies, Math, PE/Drivers Ed, Science, CTE and World Language.
"We wanted students to see the connections across disciplines. Creativity in Fine Arts isn't that different from creativity in Math. When you're creating, when you're thinking, you're embracing the creative spirit," English chairperson Chris Bronke said.
The programs plan to utilize the book to increase the students' talents in all academic disciplines.
"The author is an artist and he brings that perspective to the table, but all fields of study have a component of imagination and development that can be answered or followed through the message that this book provides," Biology and AP Environmental Science teacher Steve Ruffolo said.
Kleon kickstarted his career by posting poems that are created through choosing keywords out of a newspaper and blacking out the rest (called blackout poems) on his blog. The first lesson that took place on Sept. 13 during english class periods had students create their own blackout poems.
"The blackout poems offered a different perspective on words," senior Charlie Stark said.
About the Contributor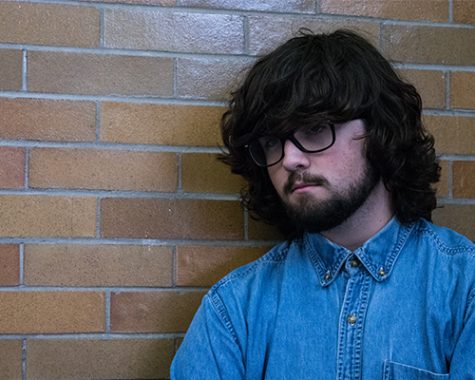 Dominic Galli, A & E and Business Editor
Second year staff member Dominic Galli assumes the responsibility of Arts & Entertainment and Business editor. After a year of hard work and dedication...