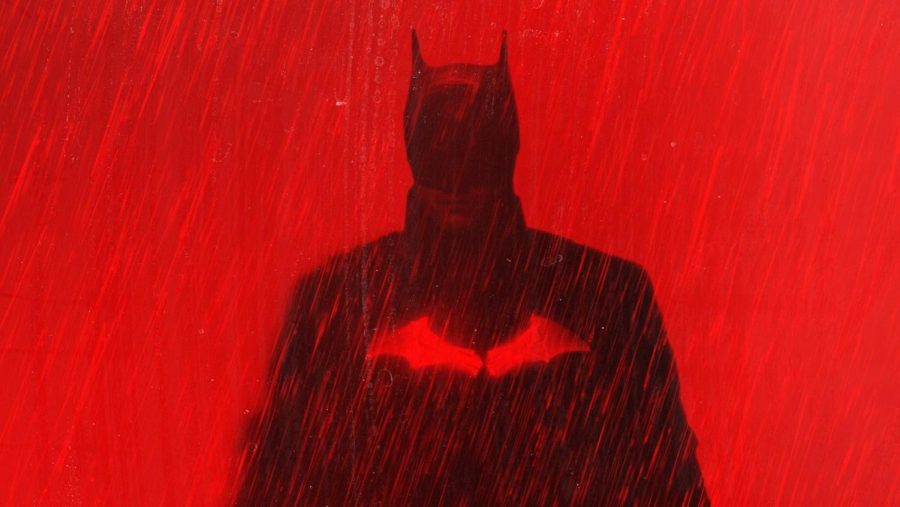 Review: The Batman
March 14, 2022
After many delays, the first installment in director Matt Reeves' new Batman Franchise finally premiered March 4. With a runtime of just under three hours, The Batman is presented as the grittiest take on the classic DC comics character to date. 
The film follows the titular Bruce Wayne (Robert Pattinson) during his second year as Batman as he attempts to stop a prolific serial killer known as the Riddler (Paul Dano). Along the way, he enlists the help of Detective Jim Gordon (Jeffrey Wright) and Catwoman (Zoë Kravitz) and encounters foes such as the Penguin (Colin Farrell) and Carmine Falcone (John Turturro). 
To many, The Batman's runtime is a huge drawback. But while it's true its length exceeds that of most superhero films, Reeves utilizes every minute to its full potential. Not a single moment in the film feels overly long or drawn out. When it does take its time with a scene you can tell it's intended to showcase acting or further develop the characters and plot.
The acting in this movie is extremely solid all around. When it comes to the cast, a few are amazing and the rest are good, not one actor turns in a subpar performance. I especially liked Pattinson's portrayal of Batman. The former Twilight actor is the seventh person ever to play the Caped Crusader in a live-action film, and yet he delivers a completely new and original take on the character. He plays a different kind of Bruce Wayne, more of a broken orphan than the charismatic playboy audiences are accustomed to. And his best scenes as Batman come when he doesn't utter a word. Pattinson's ability to convey so much emotion with just his eyes, expressions, and body language is truly next-level acting. Dano as always shines in his role as the villain, his performance may just be one of the most frighteningly accurate depictions of mental instability ever put to screen in a comic book movie.
As with most movies, The Batman is only as good as its soundtrack. The film is mostly scored by legendary composer Michael Giacchino but also employs songs like "Something in the Way" by Nirvana and "Ave Maria" by Franz Schubert. Giacchino's new Batman theme creates some of the most powerful moments in the movie and is already iconic in its own right. His eerie melody designed for the Riddler will linger in your mind even after leaving the theater. 
Overall The Batman delivers on every aspect of its self-created hype. The acting, pacing, plot, tone, everything combines together to create in my opinion the best version of Gotham City and potentially the best iteration of the Batman character we've ever seen put to film. It's easily at least the second-best Batman movie, the only question is whether or not it rivals Christopher Nolan's The Dark Knight (2008) for the top spot. In my opinion, it certainly does.