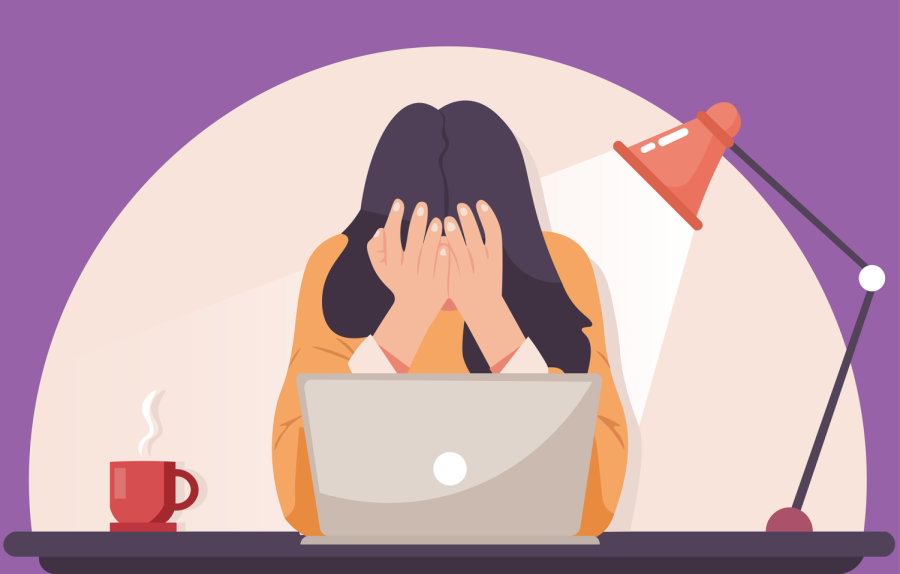 Make better use of asynchronous days
March 2, 2022
The era of the traditional snow day is no longer. Waking up to a day off of school, going sledding and watching movies is now only a childhood memory. Today, with the rise of technology and increased access to school work from home, traditional snow days have been swapped for asynchronous learning days.
The consequence of the snow day in the traditional sense has always been the necessity of having to account for that missed school day at the end of the year. As mandated by Illinois law, public schools have five emergency days to use that are mandated to be made up. However, District 99 has implemented a policy that ensures that emergency days will not have to be made up.
The District 99 website states, "District 99's e-Learning Program allows us to substitute emergency cancellation days with e-Learning days. On these days students will check in with their teachers virtually and use their Chromebooks to receive assignments when the school building is closed." While this seems like a great solution to not having to make up snow days, some students feel that on these days they receive a lot of "busywork."
The policy claims that "students will access and complete assignments that are meaningful and continue to advance them through the curriculum." While this holds true to the work that many students receive, some assignments seem to be simply assigned to fulfill the requirements of teachers. Whether it be a Google form to fill out, a documentary to watch or taking notes on a very distantly related topic to the current unit, many of these activities are never revisited by the students or teachers.
Instead of having students complete busywork, teachers should try to assign work that remains consistent with the current lesson plan. Giving students the online version of a lesson's notes, an extra day to review concepts or an activity to complete in preparation for the next day's class would be more advantageous to students and teachers alike. 
The amount of work that a student does on an asynchronous day is up for debate; yet, many students would rather complete meaningful work that keeps the class on schedule, than busywork that is barely related to their current course of learning.