Girls' basketball honors six seniors
January 10, 2022
With a 40-22 win over Glenbard West Jan. 7, the girls' varsity basketball team advances to 16-2 on the season with a talented senior class leading the way.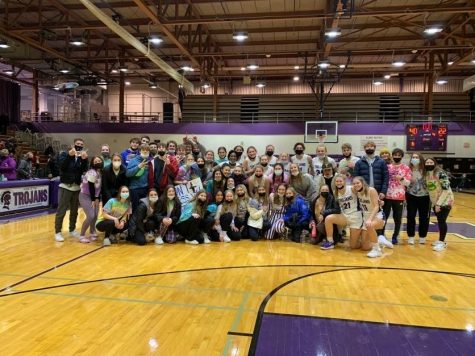 The six senior veterans celebrated their senior night just before tip-off and their victory over the Hilltoppers marked the end of their special night.
Seniors Ryann Wendt and Kate Gross have been active members on the varsity roster since their freshman year.  While there were a few major challenges, gaining varsity experience at a young age proved beneficial.
"Freshman year it's pretty physically challenging going up against girls that are three years older than you. So, you mature quickly while still going through all the scary stuff. Overall, it helped me by my junior year and senior year to really step up and be a big threat," Wendt said.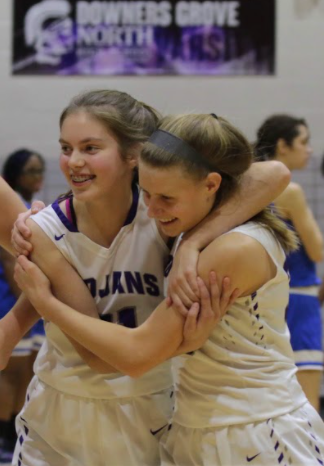 As sophomores transitioning into the 2019-2020 season, Ella Sebek, Eleanor Harris, and Vanesa Linge earned their spot on the varsity roster and helped the team to a Sweet 16 finish. With almost half of the team stemming from the class of 2022, the future was bright for the Lady Trojans. 
Due to the pandemic, varsity head coach Stephan Bolt and his team found themselves uncertain of what the season would look like last year. With no seniors and another '22 guard Kyla Wilkerson making her way onto the roster, the team found themselves experienced yet young. 
Unfortunately, adversity was faced early on after suffering a two-week Covid shutdown, a torn ACL for Sebek, and a back injury for Wendt. Even with these setbacks, the team persevered. 
"They've all gone through so much that they've all developed into such a cohesive group who looks out for each other and either picks each other up or pushes each other a little more," Bolt said. "It's rare you get six kids in a group that are contributing at a high level to the team."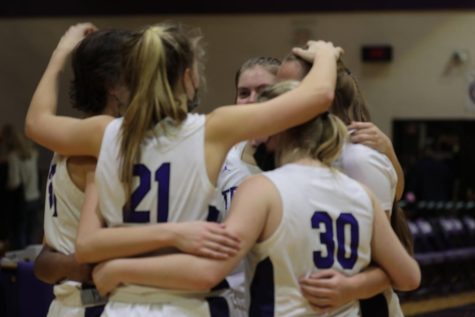 Now, with their high school basketball careers coming to fruition, the talent, maturity, and teamwork that the class of 2022 displays is reflective of their past seasons.
"I think their whole high school career has been the couple of best seasons our school has had in terms of girls basketball and that'll be a lot different when they are gone," junior and three-year varsity member Maggie Fleming said. "Our team is so close that when someone misses practice, anyone one person, it feels really weird. There is not just one person who is the glue, we are all the glue."
After eight months of physical therapy, Sebek was able to return to the court to finish out her high school career next to her long-time teammates and friends. 
"I'm very proud of her, she made a great comeback and worked extra hard, it's so great to see her play," her dad, Joe Sebek said.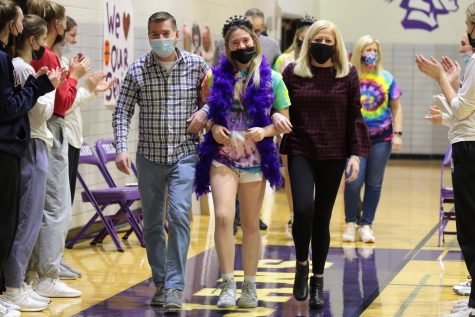 As of Jan. 11, the Trojans sit at 13th in the 4A class according to MaxPreps and hope to make a dominant state-run to finish out their season. Facing adversity, tremendous wins, and tough losses, Wendt found herself choking up while reflecting on her high school career.
"I couldn't be happier to be playing with this group of girls, they are all my best friends and we've known each other for so long. It's really sad to know that it is going to be over soon, but it makes me cherish it more," Wendt said. 
Gross, Wendt, Wilkerson, and Harris plan on playing basketball collegiately, but each of the six seniors have filled leadership roles, stepped up on the court, and made an impact on the program. 
"It's got to be the most talented senior class I've ever had. I can't think of a more all-around talented senior group of kids that I've coached in the last 10-12 years," Bolt said.