Humans of DGN: Gina Liu, student entrepreneur
December 13, 2021
Throughout quarantine last year, sophomore Gina Liu turned her hobby into a brand creating both an app and her own design business.
Road Buddy
At the beginning of her driving career, Gina Liu and her dad, Alan Liu wanted to create a place where it would be easy for young drivers to log driving hours instead of writing them down.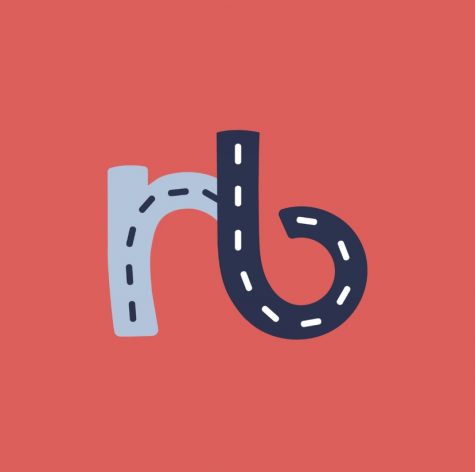 To receive your license when you turn 16, you have to have written down 50 hours of driving along with the dates you drove and the weather conditions. As a resolution to save time, the Lius made an app called Road Buddy that tracks all of the needs with one click of a button. 
"I think it was fall last year when basically everyone in my grade started driving and my dad had this idea. I said I could help with the design, and he does computer programming," Gina said. 
For Alan, managing the app with a teenager is a bit of a struggle, but he wouldn't have it any other way. 
"It is quite challenging. First, Gina has school work to take care of. That's a must-have," Alan said. "Gina is in charge of user interface and user experience design."
User interface is the process people use to build designs in software or computerized devices, mainly concentrated on looks or style. While it may seem like an easy process, Alan describes it to be a big challenge that Gina conquers well. 
"In fact, user interface design and user experience are quite advanced and new for her age," Alan said. "What amazed me the most was she would study many designs of other apps, apply the design principles and come up with designs catered to Road Buddy." 
Sophomores are the main target market for the app as they are the ones striving to get their licences. Sophomore Annie Stevens discovered the app through a friend.
"I would definitely recommend it to anyone trying to track their hours because it's so easy to use and all you have to do is hit start drive and you're good. It's also helpful because you can look back on any past drives that you did," Annie Stevens said.
Gina has been promoting her and her dad's work networking through her friends. 
"Gina told me about the app and I was immediately interested because I was looking for a way to track my driving hours in an organized way. So when she told me about the app, it sounded like exactly what I needed." sophomore Maggie Cummins said. 
Alan hopes this experience can help her in the future with new projects to grow and improve as an entrepreneur. 
"I hope the experience teaches her one thing; creating something is not as difficult as you may think and is very exciting. You get to solve a problem and improve people's lives," Alan said. "The problem could be as small as a driving log or as big as saving the Earth. All you need is passion and determination."
"
The problem could be as small as a driving log or as big as saving the Earth. All you need is passion and determination.
— Alan Liu
The progress doesn't stop there, Gina has reached out to the Drivers Ed teachers at DGN to talk to them about ways they can bring it up to students. 
"They said that they are going to promote it in the next session of the new driving students," Gina said. "And also my dad and I are coming out with a new version of it soon and it will have a bunch of new features."
GinaLiuDesign
After using her design skills to create her app, she decided to use the extra time she had during quarantine last year to start her own business. It has started small, but has now gone global. 
"A couple of weeks ago I got a new client from Singapore, and I have clients from Canada and people all over the US," Gina said. 
She does the branding for the logos and initially communicates through her Instagram account, but sometimes transferred over to email. They work out the details and eventually pay her through Venmo. 
"I usually charge around $10 per hour for logos, including the whole design idea process, as many edits as the client wants to make, etcetera," Gina said. 
The account started as a place just for Gina to put her more traditional art, but then she soon decided to turn her art into a more professional outlet.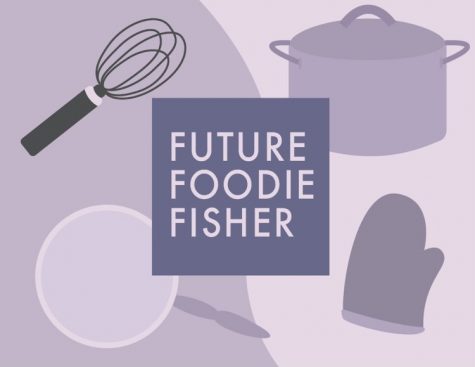 A family friend and professional graphic designer originally helped her with her designs, but now she creates them on her own.
Sophomore Pallavi Fisher has her own cooking and baking account and wanted some branding for it, so she reached out to Gina. 
"I wanted the design to be purple but other than that I gave her free range. I love the end product. Gina is incredible and I would definitely recommend her to other people," Pallavi Fisher said. 
At DGN
Furthering her graphic creations, Gina has started another account GLD Sustainability posting graphics on Instagram educating people about ways they can contribute to helping change. 
"I love how Gina uses social media to inspire and inform others, even through her design account, she focuses on sustainability and incorporates it into her whole brand," senior Gwen Casten said.
Stemming from that, she then created Sustainability @ DGN with her friends Tabitha Irvin and Ava Cleveland to foster sustainability throughout the school. 
Casten has worked with Gina on multiple projects, creating different designs for logos and specific target markets. Casten is the founder of Empowerment club, and she sees Gina's skills as both useful and impressive in the club. 
"She is creative, thoughtful, and an incredible addition to the club. She is one of the people who makes me feel comfortable leaving the club next year, I know it will be in good hands," Casten said.
Science teacher Chris Conley first saw Liu's design work when she was in his biology class her freshman year. He saw something on Twitter that sparked his eye, which ended up being one of Liu's designs. Immediately, he was intrigued. 
"I absolutely loved her style. I kept up with her and eventually started following her business Instagram page, where she always does a wonderful job of sharing her design process," Conley said. "It is very inspiring. As a surprise last year, she gave me the 'Be kind to our planet' sticker, which immediately found a home on my laptop." Mr. Conley said.
She hopes to further her businesses in the future.
"I just want to continue to grow both of them and reach out to more people. It is cool to see people around the world recognizing your own work even if they are complete strangers. It is really rewarding," Gina said.